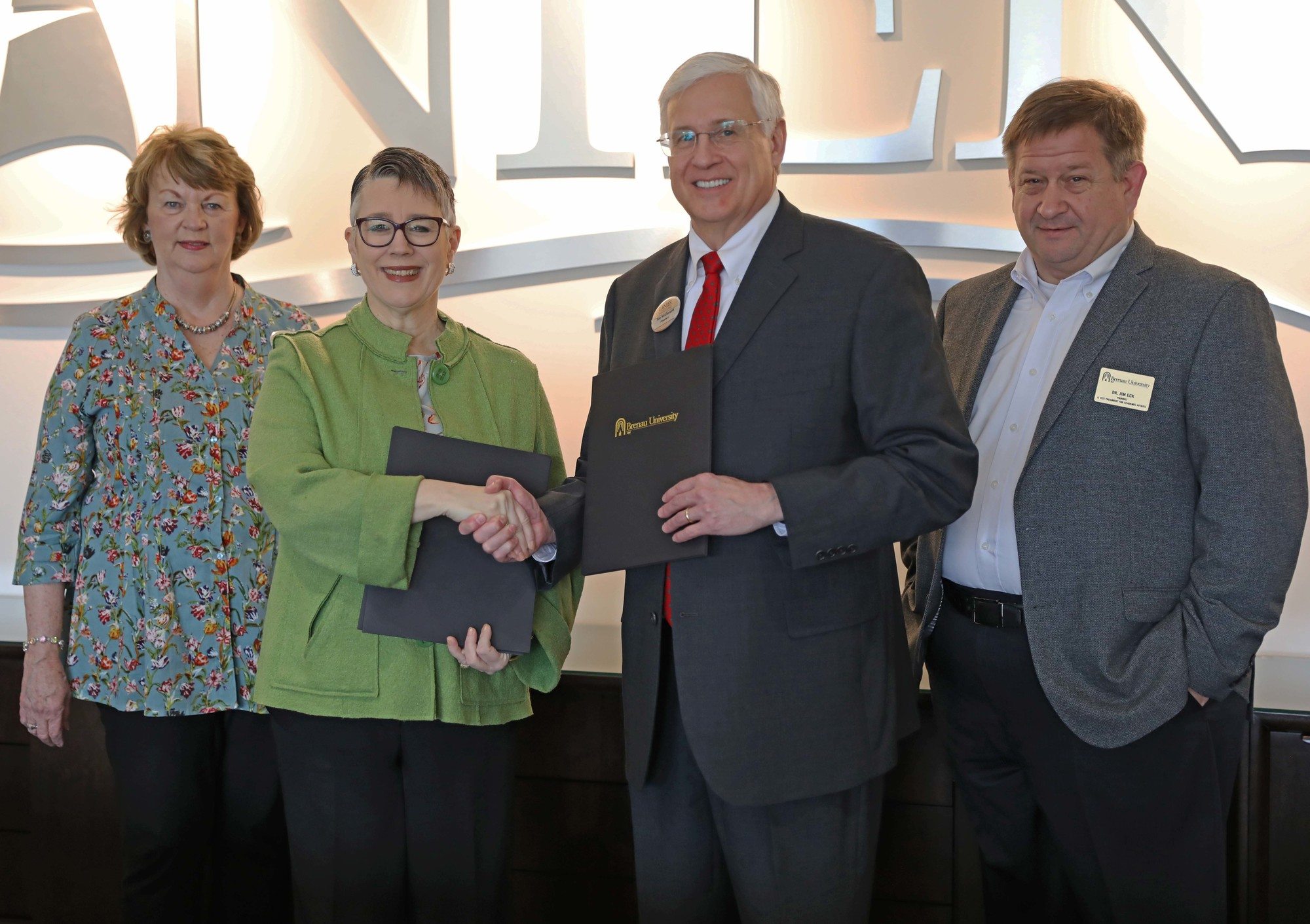 March 22, 2022
Lanier Technical College and Brenau University have collectively signed an articulation agreement on Thursday, March 10, 2022. This agreement will ease the transfer process of degree credits for Interior Design and Business courses taken at Lanier Tech.
Lanier Tech Associate of Applied Science in Interior Design Graduates can now seamlessly transfer their course credits towards a Bachelor of Fine Arts in Interior Design from Brenau.
In addition, students looking to earn a degree in accounting or organizational leadership from Brenau can now transfer course credits from Lanier Tech or any of the other 21 TCSG (Technical College System of Georgia) institutions.
"Lanier Technical College is proud of this expanded partnership with Brenau University. These articulation agreements will provide even more advanced career pathways for our students and citizens of our communities," said Lanier Tech President & Brenau/Lanier Tech Alumnus, Tim McDonald.
Lanier Tech's mission of "Workforce Development" is supported by this articulation agreement by preparing its students for the workforce and or to further their education. "Brenau University is pleased to partner with Lanier Technical College to broaden higher education opportunities for students in our region," proclaimed Brenau President, Anne Skleder.

ABOUT LANIER TECHNICAL COLLEGE
Lanier Technical College has a 100 percent job placement rate five out seven years in a row. The College offers over 50 programs of study in some of the nation's fastest-growing career fields including healthcare, energy, business and industry, and public or private service. Lanier Technical College is a Unit of the Technical College System of Georgia. For more information about Lanier Technical College, visit www.laniertech.edu or phone 770-533-7000.