Dual Enrollment at Lanier Technical College is your jumpstart on your college career that allows you to enroll in a college class and earn both high school and college credit. It is a cost-effective choice, and a great way to potentially save thousands of dollars on the traditional cost of college. The more credits earned while in high school the more time and money you save after graduation.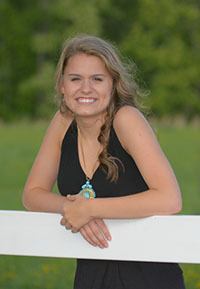 My tuition was paid in full. The colleges and universities I applied to accepted all of the Dual Enrollment courses. I'm already way ahead in finishing all of my courses for my college major."
Your Own Timetable
Most Dual Enrollment students take one or two classes a semester but can take up to four or five classes (15 credit hours) per semester. Students, along with a parent, work with their guidance counselor and an LTC advisor to determine how many classes they will take. There is no typical schedule as students may take classes day or night at one of our five campus locations or work around their schedule taking the class online.
Taking my freshman Math, English, Psychology classes at Lanier Technical College through the Dual Enrollment program has given me a great start towards earning my college degree while in high school. The classes are transferable to Georgia Southern where I plan to pursue a sports therapy degree. The courses were challenging but my instructors helped me to be successful."