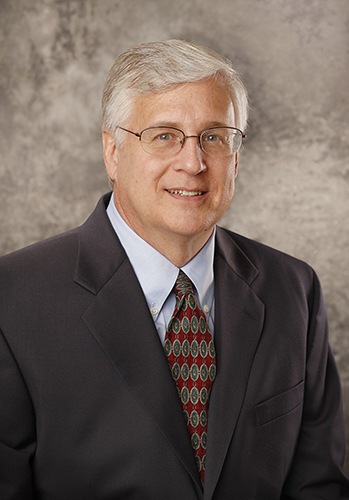 April 1, 2021
Gainesville, GA – Technical College System of Georgia (TCSG) Commissioner Greg Dozier announced today that he has appointed Lanier Technical College Executive Vice President, Tim McDonald as the new President of Lanier Technical College.
Commissioner Dozier proclaimed:
Mr. McDonald is a proven postsecondary leader within the Technical College System of Georgia with the experience and skills necessary to lead Lanier Technical College. He is committed to expanding opportunity to more Georgians through higher education and to continue developing a skilled workforce for our business and industry partners. Today is an exciting day for Lanier Technical College and the communities it serves.
McDonald has served as the college's Executive Vice President since 2015 and was previously the Vice President of Economic Development, and Dawson Campus's Dean. Prior to assuming these roles, McDonald taught Machine Tool Technology, now Precision Manufacturing. He also worked as a machinist with Windsmith, Inc., now Peerless-Windsmith, Inc., and Chandler Equipment Company prior to his tenure with the college. In addition to his work experience, McDonald holds a Diploma in Machine Tool Technology from Lanier Technical College, a Bachelor of Science in Mechanical Engineering Technology from Southern Polytechnic State University and a Master of Business Administration from Brenau University.
When asked about his new role, McDonald stated:
I am so very humbled and honored with this opportunity. I want to thank the local screening committee, the TCSG executive committee, and Commissioner Dozier and the TCSG State Board Members for their faith in me to lead this great College. As a graduate of Lanier Technical College, I can honestly say all my career successes have been built on the foundation of my education from Lanier Tech. Lanier Tech has an amazing faculty and staff and we have very bright, creative, and innovative students. I look forward to working alongside these individuals and our community partners to ensure the continued prosperity of our region.
The State Board of the Technical College System of Georgia approved Commissioner Dozier's appointment on Thursday, April 1 in Atlanta. McDonald assumes his new role as President on April 1, 2021.
ABOUT LANIER TECHNICAL COLLEGE
Lanier Technical College has a 100 percent job placement rate. The College offers over 50 programs of study in some of the nation's fastest-growing career fields including healthcare, energy, business and industry, and public or private service. Lanier Technical College is a Unit of the Technical College System of Georgia. For more information about Lanier Technical College, visit
www.laniertech.edu
or phone 770-533-7000.