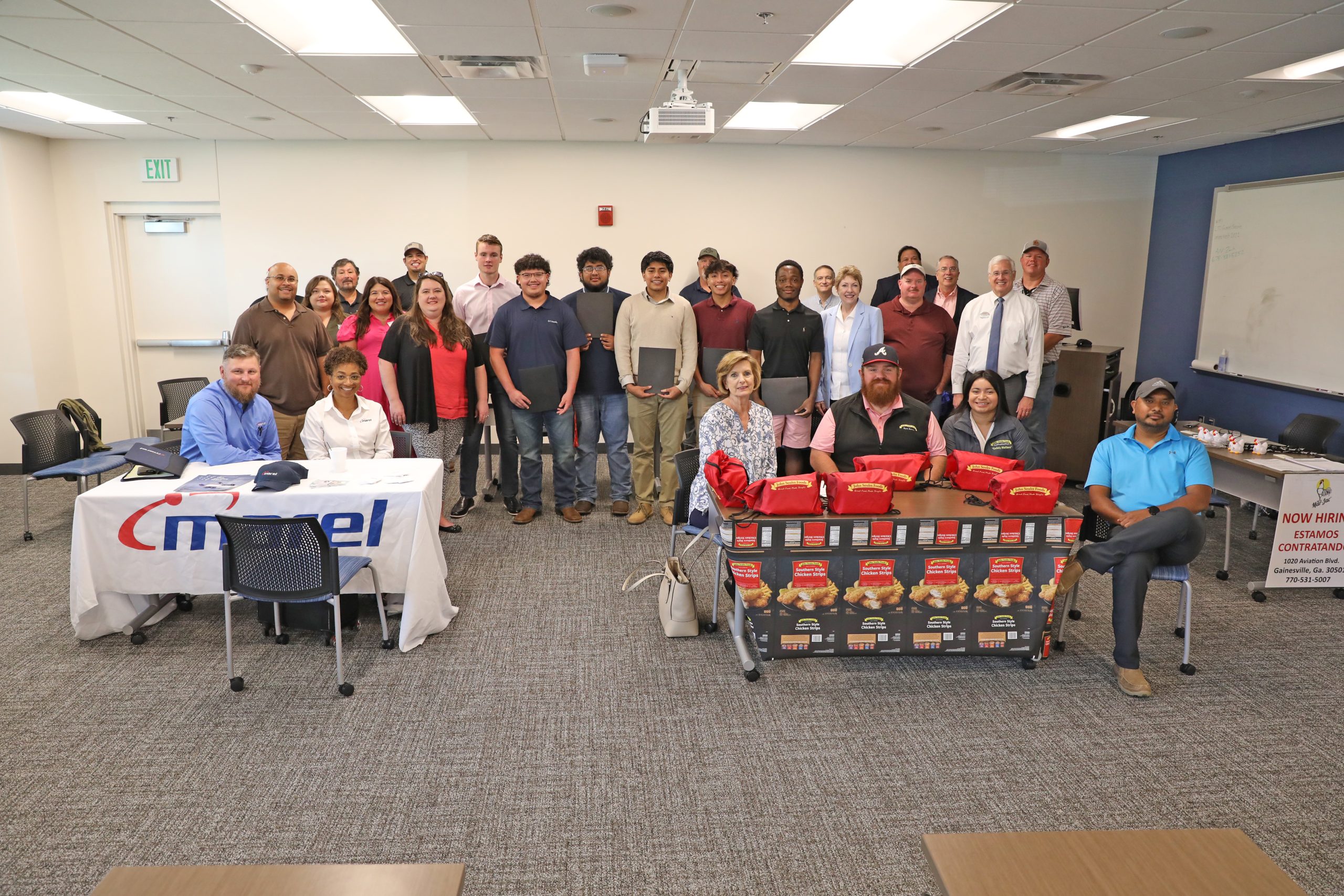 August 1, 2023
Gainesville, GA-Lanier Technical College's Economic Development Division serves as Northeast Georgia's foremost workforce development center serving Banks, Barrow, Dawson, Forsyth, Hall, Jackson, and Lumpkin counties. This division provides continuing education both in-person and online, customized industry training, and ammonia refrigeration training in one of the very few "live" ammonia refrigeration labs in the country.
During the past five weeks, six recent high school graduates from surrounding area high schools completed the third cohort of a customized Electro-Mechanical Ammonia Refrigeration Academy Bootcamp. This bootcamp, designed by local industry and college personnel alike, trains and educates students in basic manufacturing operations based around the food production and poultry processing industry.
"We covered over 120 hours of training within these five weeks. Everything from OSHA-10 training to basics in ammonia refrigeration. There are many companies in our area that are looking for employees with skills like these. Its inspiring to see that local employers Fieldale Farms, John Soules Foods, Mar Jac Poultry, Marel Gainesville and Gold Creek Foods were on hand to speak with our students once they received their credentials," said Cory Addison, Director of Business and Industry for Economic Development.