Great Careers Begin Here!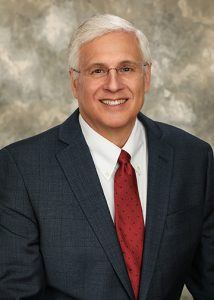 Lanier Technical College, a unit of the Technical College System of Georgia, serves as the foremost workforce development resource for Banks, Barrow, Dawson, Forsyth, Hall, Jackson, and Lumpkin counties. Founded in 1964, Lanier Tech's mission of "workforce development" has always remained constant.
Lanier Technical College takes a three-pronged approach to workforce development:
Academic Instructional Programs
Economic Development – contract/customized training and continuing education/professional development courses
Adult Education – high school equivalency and English as a second language
Lanier Technical College proudly offers an Associate of Science in Nursing program and an Associate of Science Dental Hygienist program, as well as 36 Associate of Applied Science Degree programs, 45 diploma programs, and 103 technical certificates of credit. Programs are available in Healthcare, Business, Computer Technology, Applied Technology, Advanced Technology and Engineering, Public Safety and Professional Services and General Studies. Since 2015, Lanier Technical College has maintained a 100% job placement rate (graduates who either entered the workforce or continued their education). For this same period, the College's in-field job placement rate averaged 95%.
The College's Economic Development division provides continuing education courses in many areas including ammonia refrigeration, robotics, programmable logic controllers, CPR/First Aid/AED, Microsoft Office Suite and many other industry specific areas. Lanier Tech is also home to Georgia's Industrial Ammonia Refrigeration Training Program.
Lanier Technical College, working in partnership with our area Certified Literate Community Programs (CLCP), offers Adult Education courses for individuals.  The college is renowned for helping students who wish to obtain their high school equivalency diploma, but our adult education services offer so much more.  There are programs for non-native speakers to improve their English skills, help candidates prepare for the U.S. citizenship exam, learn soft skills — including financial and digital literacy, engage in short-term training opportunities leading to nationally recognized credentials, improve basic skills and literacy and transition into post-secondary education and careers.
Our courses are offered using a variety of instructional delivery models such as traditional classroom/lab, on-line, live on-line and hybrid formats. Our faculty members are passionately dedicated to our students and are among the most qualified in higher education. Not only are they equipped with excellent educational credentials, but they are practitioners with years of real-world experience in the field in which they teach.
We hope to have you visit one of our five campuses in Gainesville, Cumming, Winder, Dawsonville, and Commerce; or one of over 20 adult learning centers in the very near future to learn more about how Lanier Technical College can help you meet your educational and career needs.
Thank you for your interest in Lanier Technical College. We look forward to serving you on your path to greater career achievement.
Tim McDonald, President