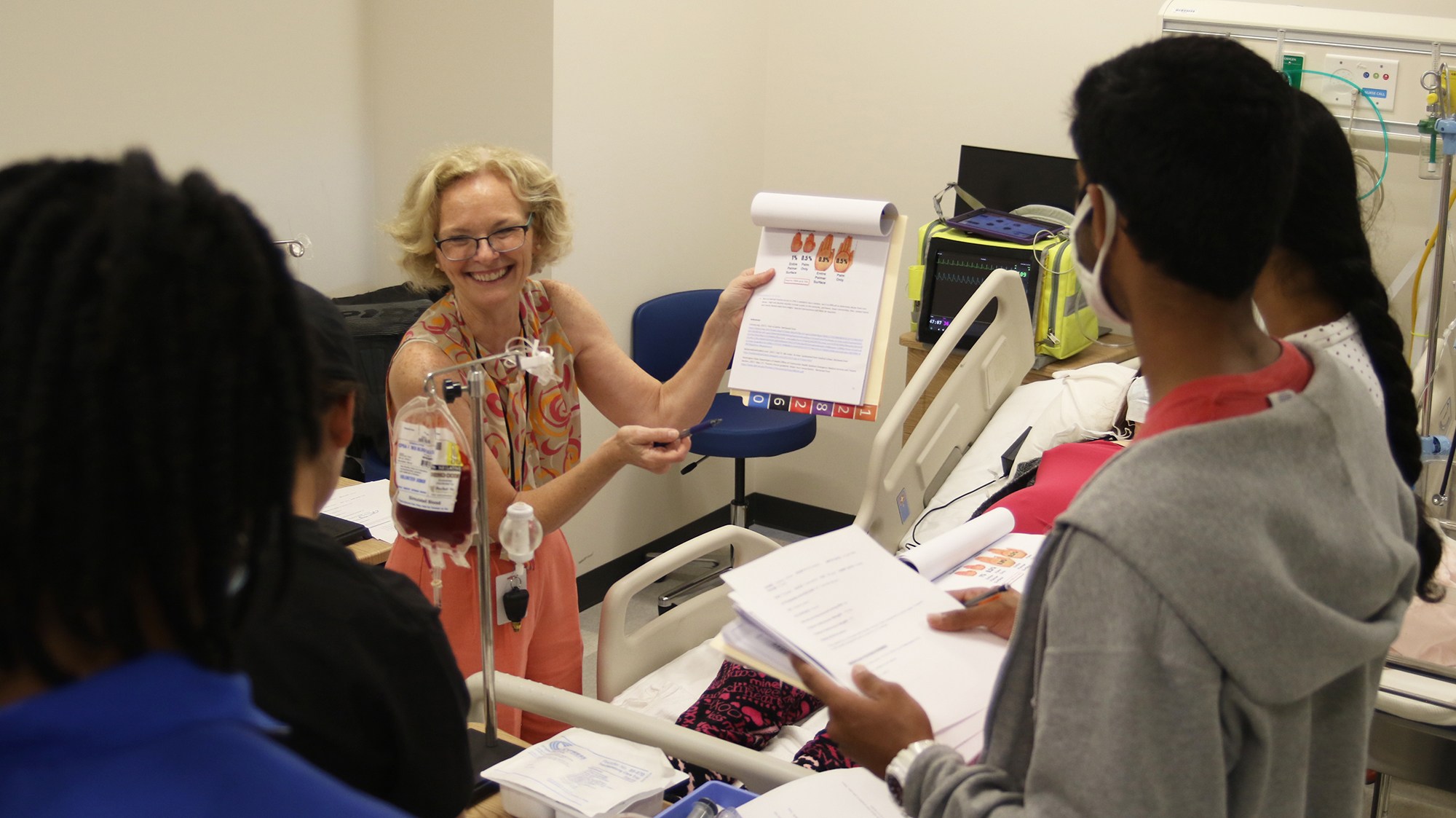 June 27, 2021
The Health Information Management Technology department's 1st Annual Immersive Student Experience was a success!
This one-day event brought to life the elements our coding students are learning about. Students visited stations from Lanier Tech's different healthcare programs to gain a better understanding of concepts and diagnoses, which in turn will help with understanding provider documentation, insurance, and billing matters.
First, the students visited Mr. Wiese's Surg Tech classroom to observe different surgical approaches and instrumentation, followed by a visit to Dr. Joseph for an Anatomy & Physiology refresher aiding in understanding medical conditions.
Next, the class visited Mr. Wells' Radiology classroom where the students could learn about the different types of radiological equipment as well as why and when different views used in radiology.
The last stop was an exciting visit to the Simulation Lab with Mrs. Adams, who had various life-like mannequins set up representing difficult-to-code scenarios. The students were given realistic provider documentation to read over and discuss the conditions with other students and staff.
The day ended with certificates and prizes being passed out to all participants during the wrap-up. It was a great day full of fun and collective learning!