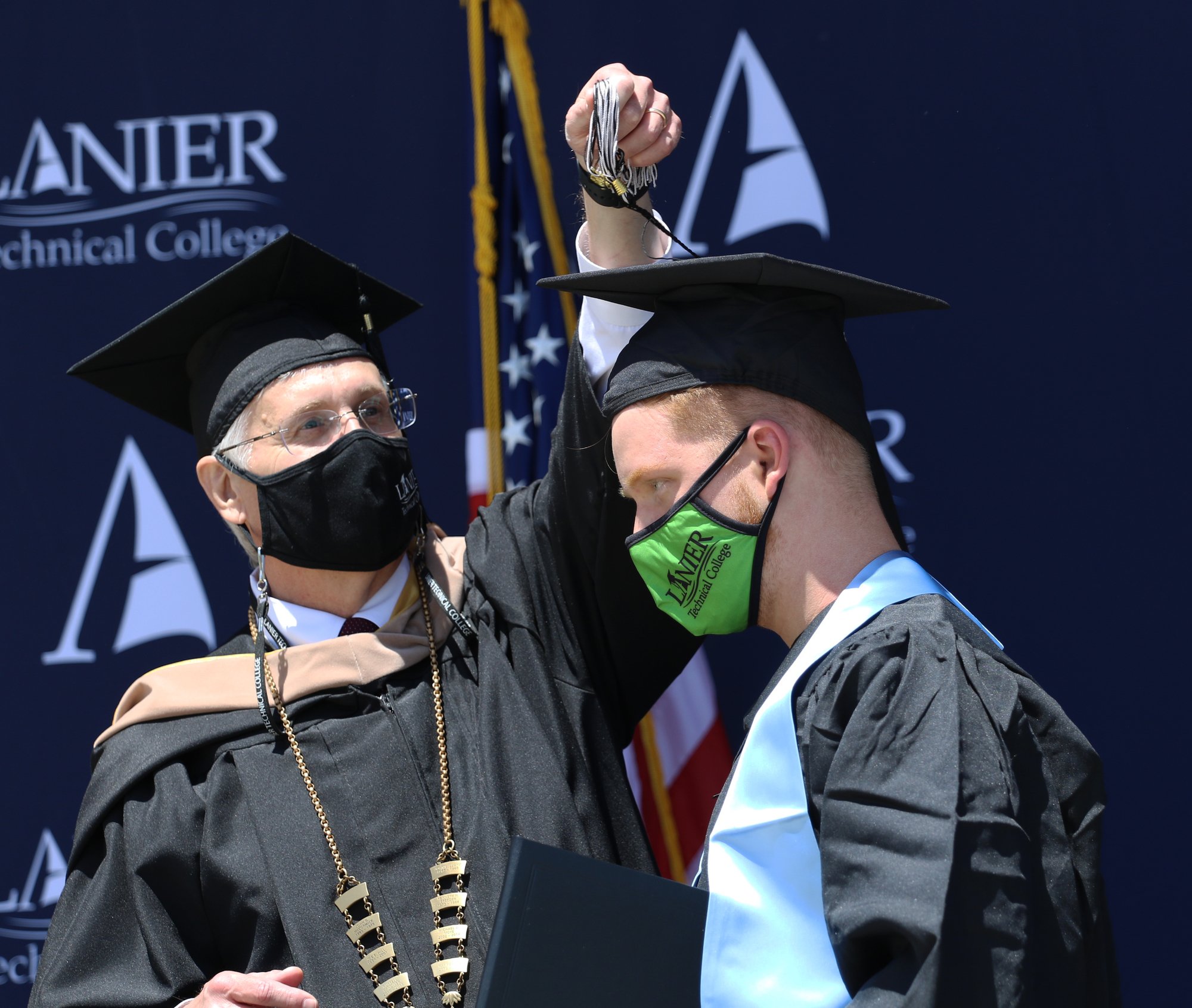 May 7, 2021
Lanier Technical College held its 55th annual commencement ceremony on Friday, May 7, 2021. The ceremony was conducted in a drive-through orientation to abide by COVID-19 precautions as set forth by the State of Georgia.
Graduates were allotted two cars of spectators per their time on stage. In all, 222 graduates walked across the stage to meet the college's newly-appointed President, Tim McDonald.
McDonald along with Mitch Beccue (Student of the Year) and Christopher DeRepentigny (Instructor of the Year), gave formal speeches for the ceremony. The speeches were recorded to be shown live, prior to the ceremony. The entire commencement was livestreamed via YouTube for all to see.
Family and friends had the opportunity to photograph their graduates as they walked across the stage. Once the graduates exited the stage, McDonald turned their tassel to symbolize their accomplishment in technical education.
This was the college's second drive-through commencement.