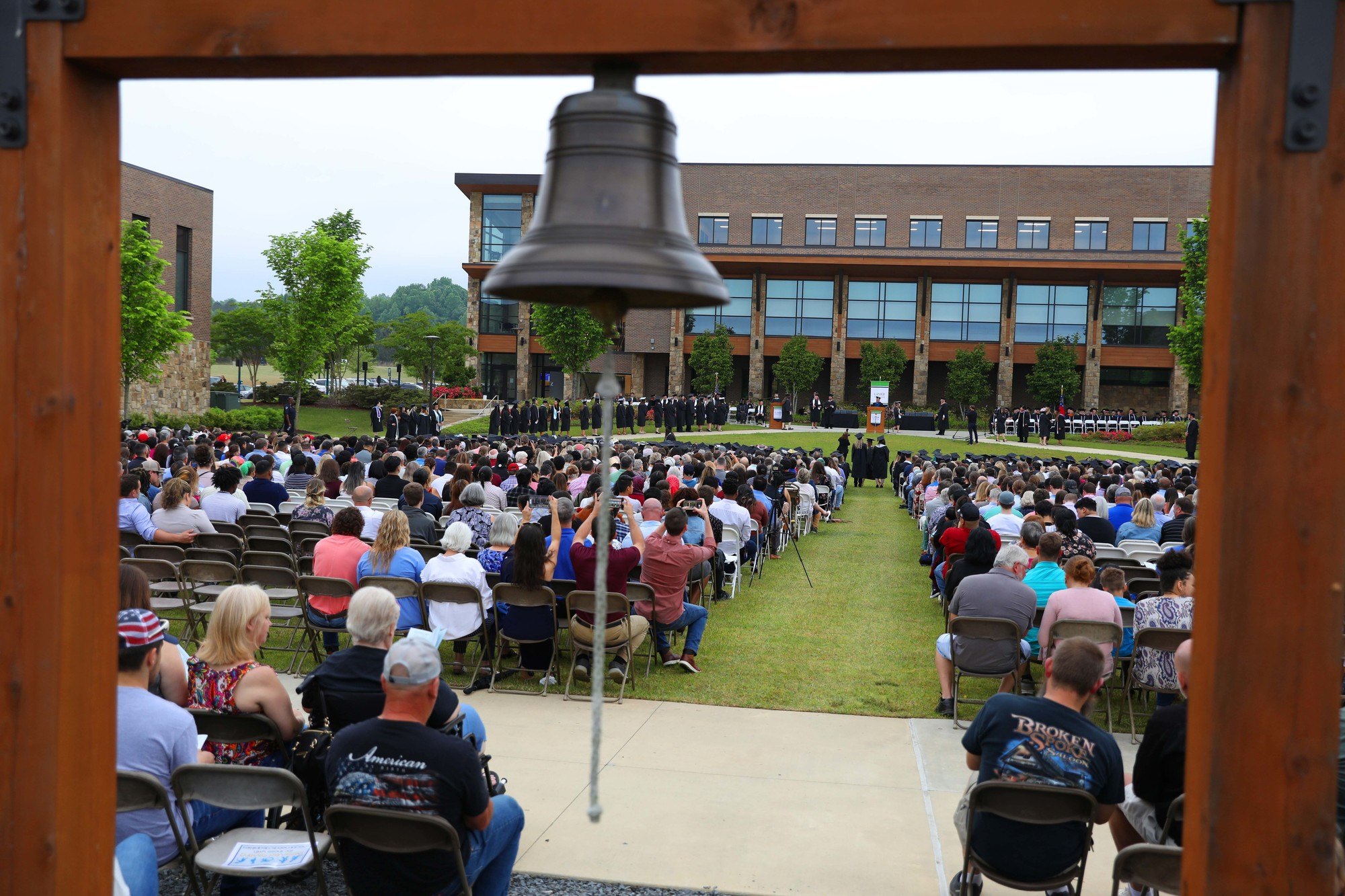 May 9, 2022
Lanier Technical College held its 56 Annual Commencement Ceremony on May 6, 2022. Following two years of drive-through commencements due to the COVID-19 Pandemic, 328 exhilarated graduates walked in-person through Lanier Tech's Hall Campus Quad to receive their credentials.
College Leadership, Board Members, Academic Deans, Instructors, and Staff were all present to cheer on the graduates as they marched in front of their family and friends. Lanier Technical College President, Tim McDonald, shared opening remarks about this record-breaking commencement ceremony:
This graduating class is both unique and history making. The Class of 2022 is 1,129 strong, earning over 2,000 individual credentials. Your class also earned more than 390 associate degrees and 400 diplomas which is an all-time record. You are an extremely bright class, carrying an average program GPA of 3.46, and set and all-time college enrollment record in Fall of 2021 with 5,065 students!

So, what is next? You are ready to make your mark on our community and workforce. I hope you sit here today with excitement and anticipation of the promise that lies in the next chapter of your life.
Medical Assisting Program Graduate, Lizbeth Rodriguez, proclaimed excitement about what her future career holds in the medical field:
"I am currently a Certified Nurse Assistant at Northeast Georgia Medical Center thanks to the program at Lanier Tech. Now I've completed the Medical Assisting Program as well, which really made me fall more in love with the medical field. Accomplishing these programs really helped me find my passion."
Likewise, Ridge Hobson, a Motorsports Vehicle Technology Graduate, provided his own insight on his achievement, "I have truly enjoyed my time here and the program has made me into the person I wanted to be."
McDonald along with Britany Parke (GOAL Student of the Year) and Karen Nowakowski (Rick Perkins Instructor of the Year) concluded the commencement exercise and ushered in the newest cohort of highly-skilled Lanier Tech graduates who are eager to enter the workforce.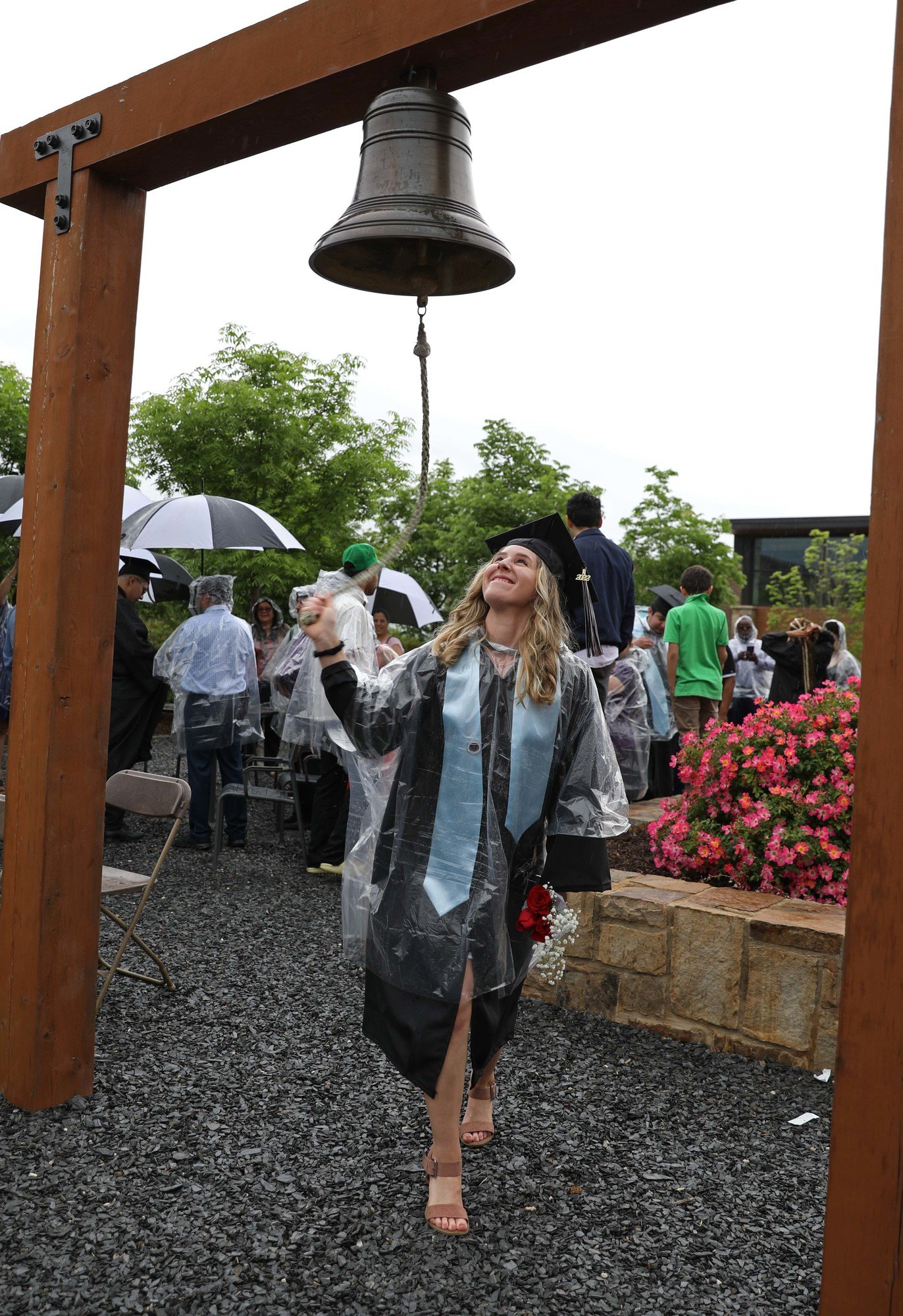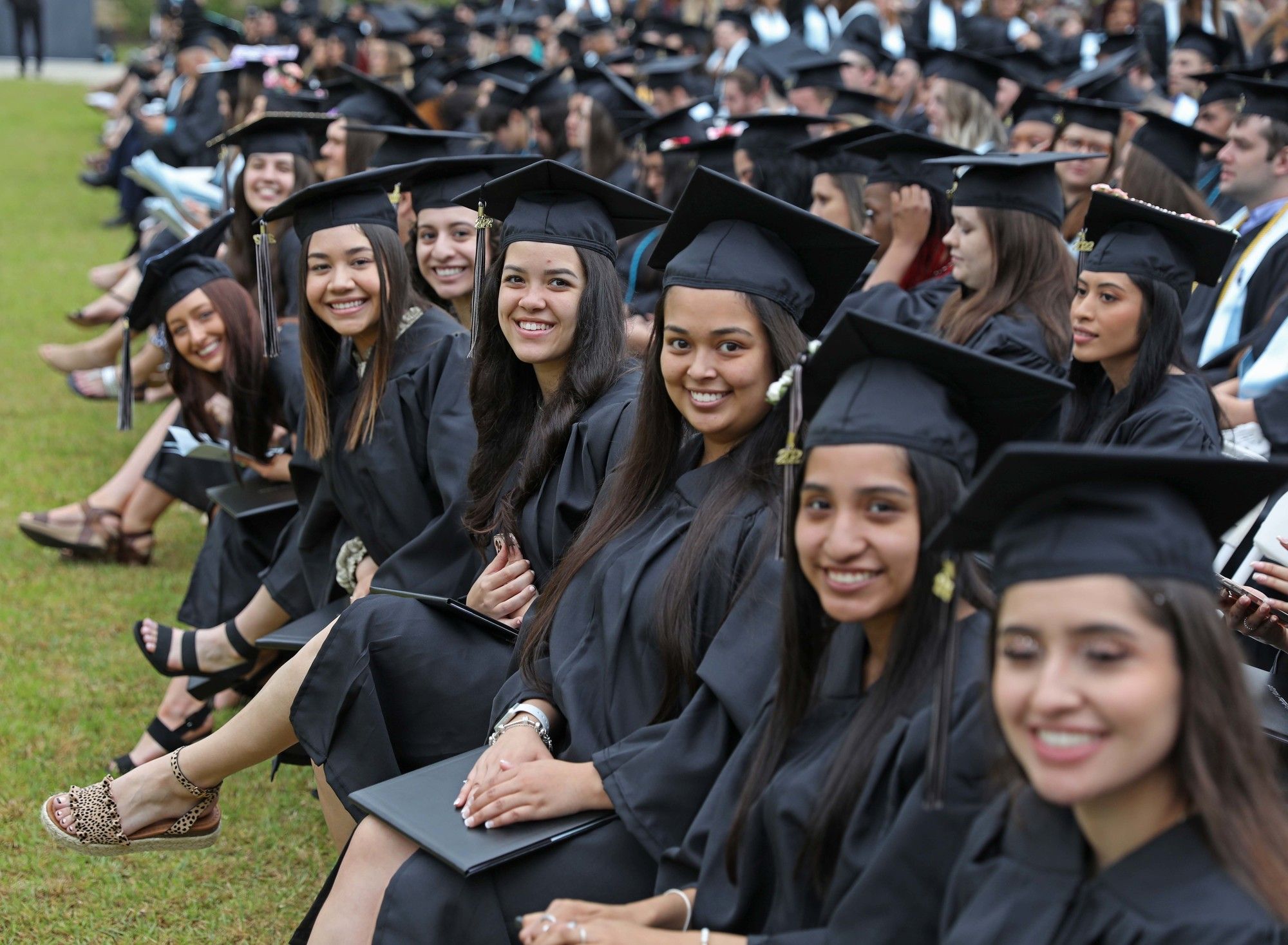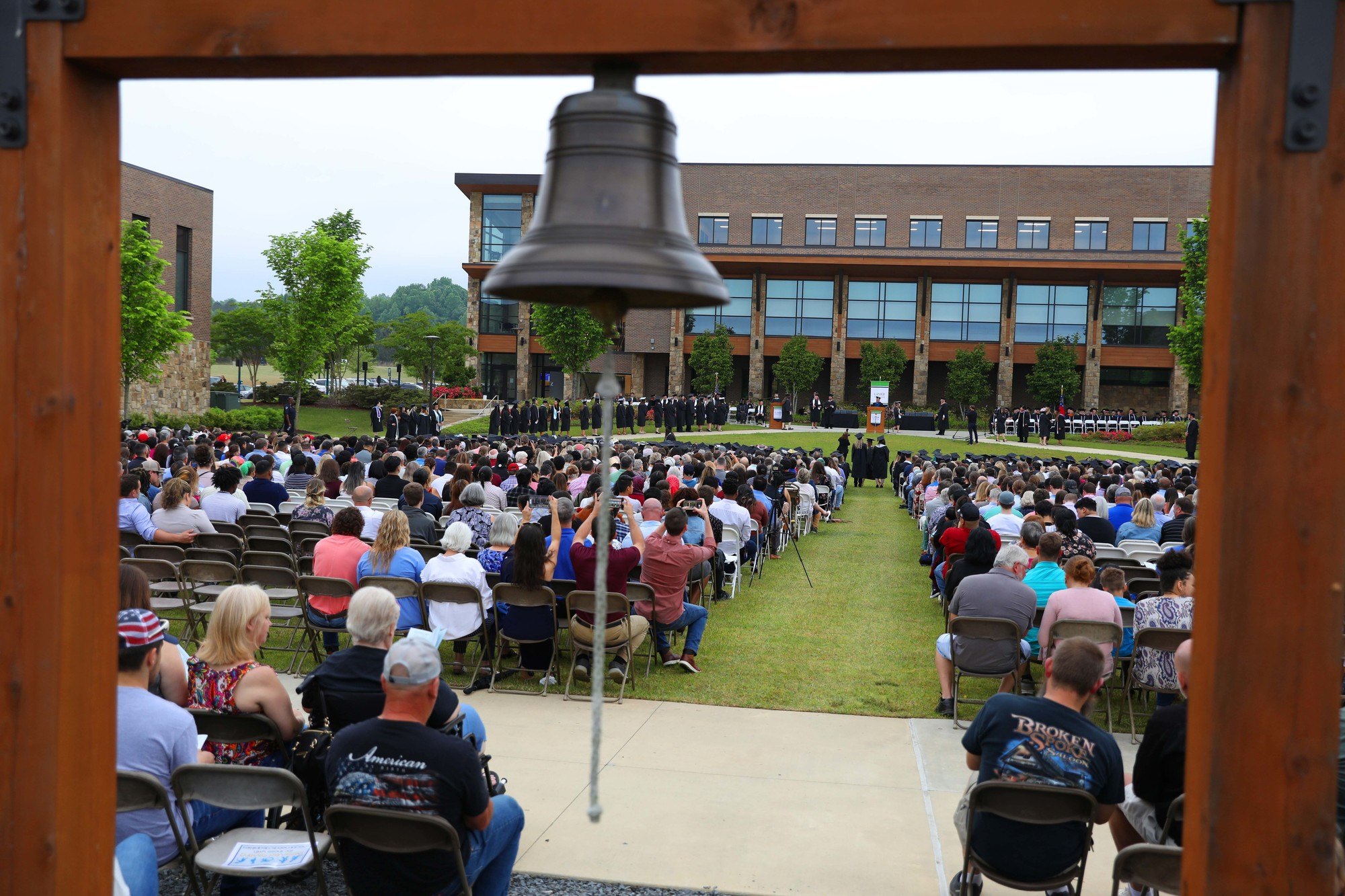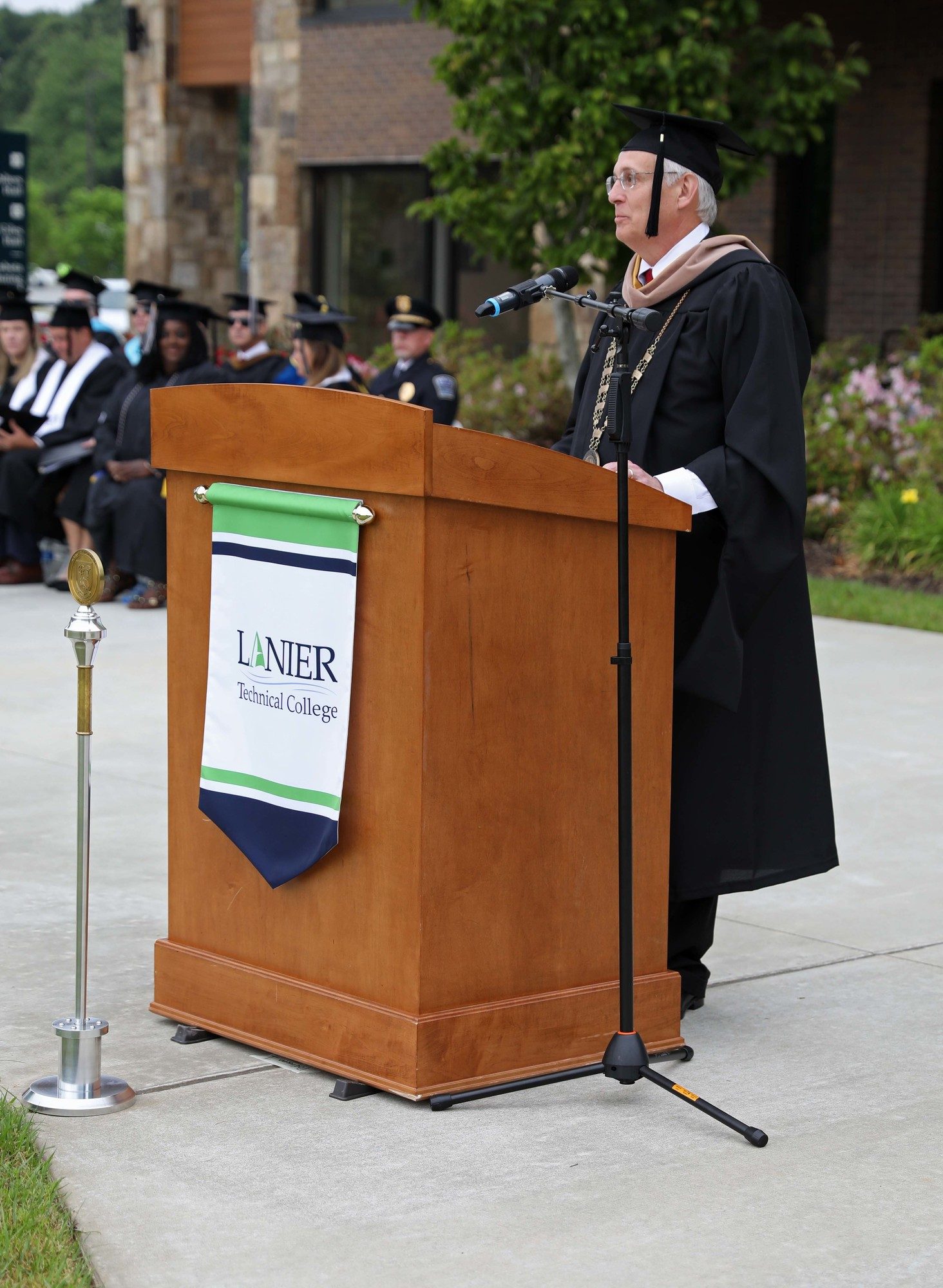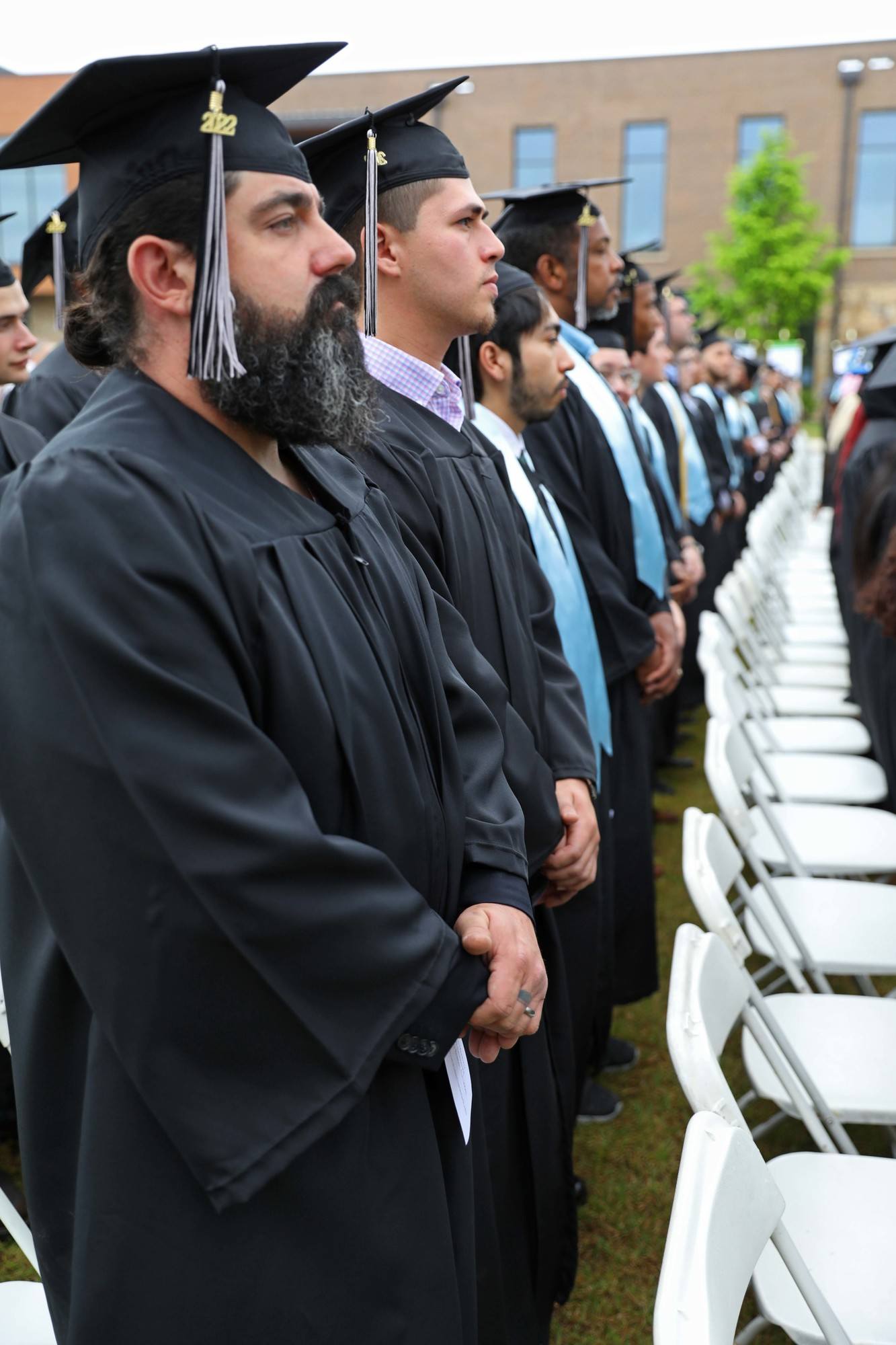 ABOUT LANIER TECHNICAL COLLEGE
Lanier Technical College has a 100 percent job placement rate five out seven years in a row. The College offers over 50 programs of study in some of the nation's fastest-growing career fields including healthcare, energy, business and industry, and public or private service. Lanier Technical College is a Unit of the Technical College System of Georgia. For more information about Lanier Technical College, visit www.laniertech.edu or phone 770-533-7000.