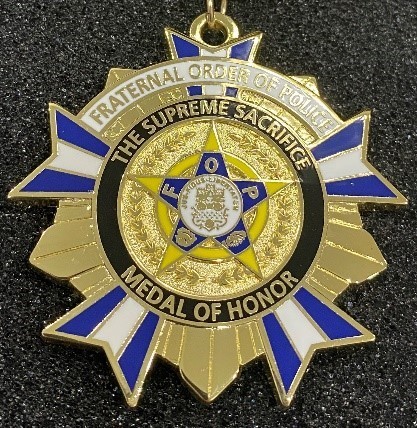 May 15, 2022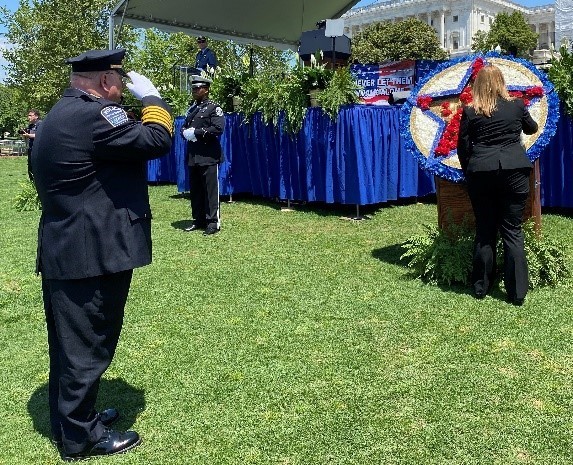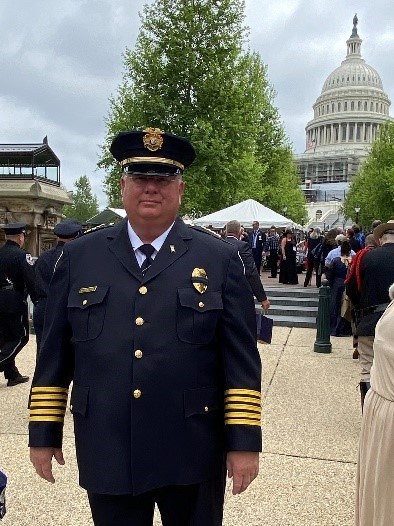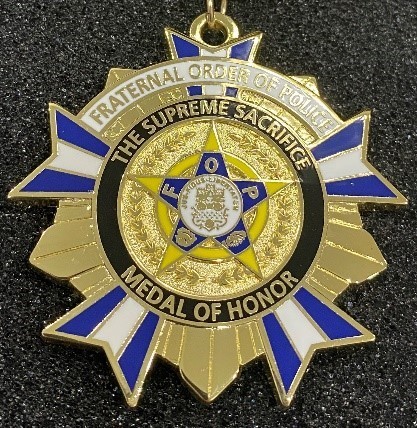 As everyone will remember, the Lanier Technical College Police Department lost Officer, Steve Hemphill to COVID on January 16, 2021. Officer Hemphill was recently honored at our Nation's Capital in Washington D.C. during the Forty-First Annual National Peace Officer's Memorial Service on Sunday, May 15, 2022.
Chief Strickland and his wife Linda were able to attend the Ceremony and represent Lanier Technical College and Officer Hemphill's family. The President of the United States, Joseph R. Biden Jr. was the keynote speaker and honored the 563 officers that lost their lives last year. Steve's name was read on the West Lawn of the United States Capitol and Chief Strickland's wife Linda, placed a red carnation on a special wreath in Steve's Honor as Chief Strickland saluted. She later accepted the Medal of Honor for Supreme Sacrifice on behalf of Steve's family. "I truly appreciate Chief Strickland and his wife Linda for making the trip to this somber event to honor the memory of Lanier Tech Police Officer Steve Hemphill," stated College President, Tim McDonald.
"It was a great Honor to participate in the National Peace Officer's Memorial Service as we remembered our fallen friend and co-worker, Steve Hemphill. It was an event that Linda and I will never forget," said Chief Strickland.