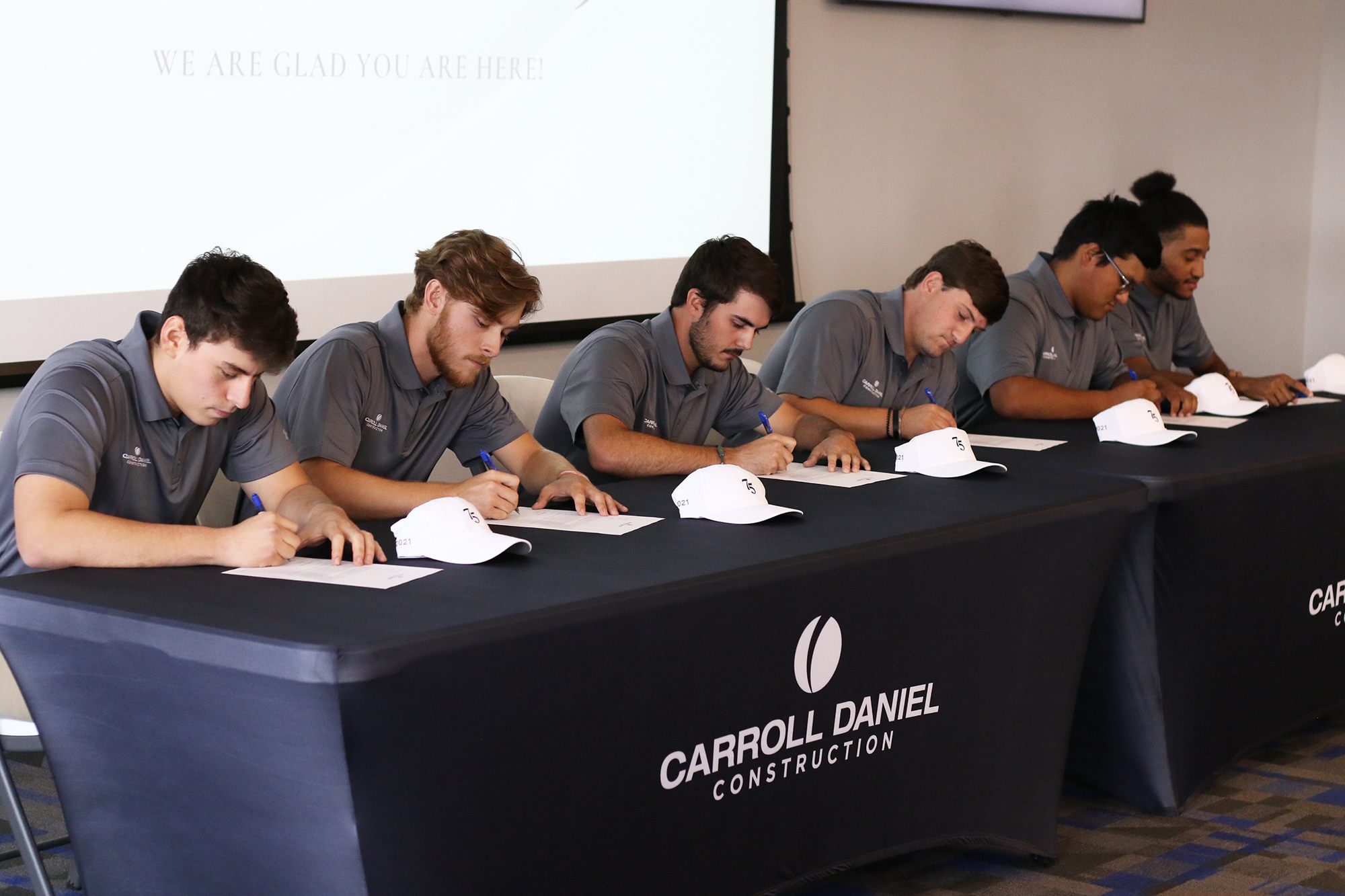 August 4, 2021
Six enthusiastic students have signed up for Carroll Daniel Construction's Apprenticeship Program for Field Engineers. This program works in partnership with Lanier Tech to provide students with on-the-job training and technical college rigor. In conjunction with their Lanier Technical academic program, the students will spend approximately 4,000 hours on a supervised jobsite.
The apprenticeship program was designed for high school students, technical school students, and all existing or prospective employees who desire to acquire the skills necessary to become a Field Engineer in the construction industry. The program is also certified by the US Department of Labor, and takes approximately two years to complete.
Upon completion of the apprentice program, students will receive a Technical College Certificate of Credit (TCC). The student can continue on to further their education or enter the workforce with the skills needed to be successful.
Lanier Tech's 2021 Georgia Occupational Award of Leadership (GOAL) Student of the Year, Mitch Beccue, is a student in this flourishing apprenticeship program.