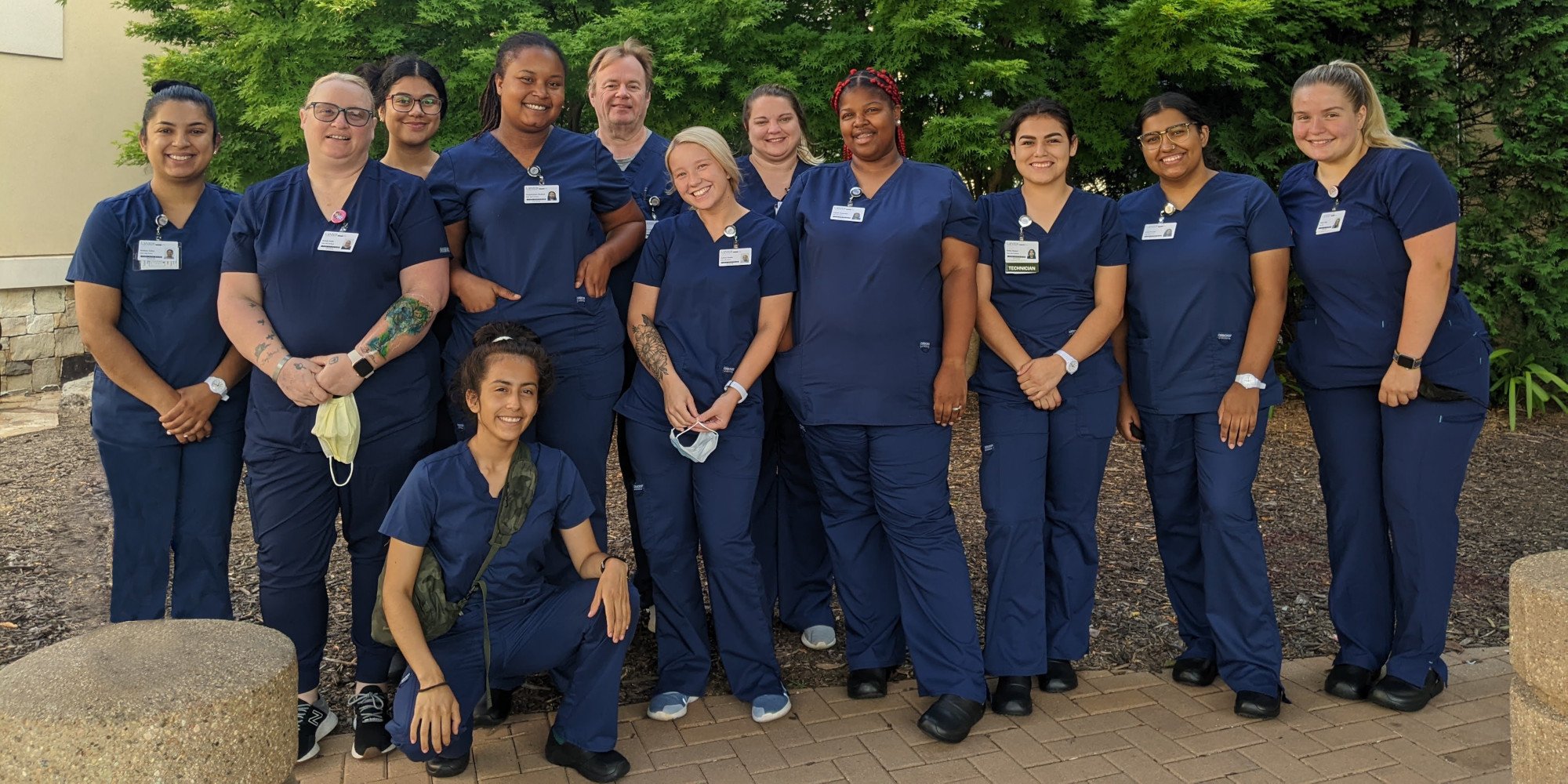 January 18, 2023
Gainesville, GA – The well-known nursing shortage is getting some relief because of Northeast Georgia Health Systems' (NGHS) new Patient Care Technician (PCT) Advancement Program. The PCT Advancement Program is designed to send participants to Lanier Technical College's Certified Nurse's Aide (CNA) program to expeditiously educate, train, and promote future healthcare workers to fill the skills gap.
Participants in the NGHS PCT Advancement program are hired into a full-time, benefited position with the organization. While attending the 8-week classes, students are paid for full-time hours, while only working one 8-hour shift in the hospital setting as a Patient Care Assistant (PCA) each week. They are compensated for the time they attend classes, study and practice skills learned.

The PCA role pairs them with a Patient Care Technician (PCT) so they can continue to practice skills they are learning in class while in a clinical setting. However, they are not allowed to function independently until they obtain the CNA certification. Each week, they are scheduled in different units and hospital campuses, providing them exposure to a variety of patient populations and staff.

As they rotate through the units, they are encouraged to apply for a full-time PCT position when they identify a unit they would like to work in permanently.

Financial resources are provided by the Northeast Georgia Medical Center Foundation to cover college tuition and fees, books, supplies and salary for the program participants during the 8-week classes. The fee to sit for the certification exam is also covered, so there is minimal out of pocket expense for the students. They commit to working in a full-time PCT role on one of the hospital campuses for a minimum of 2 years to repay the financial investment made for them.

Of course, it is our goal to retain the students as quality employees after the two-year commitment is fulfilled. For some, this is the first step on a journey into a nursing or other healthcare career. We continue to support them on that journey by offering tuition reimbursement and scholarship opportunities through NGHS.

The PCT Advancement Program is one piece of the pipeline work we are doing to bring more people into the healthcare field—specifically nursing.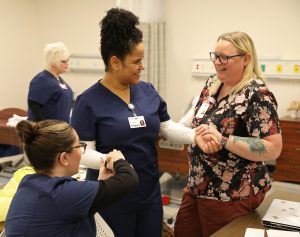 One exemplary student, Brenda Falck, completed Lanier Tech's CNA program during the summer of 2022. During her clinical hours with Lanier Tech, she was noticed by NGHS, given a raise, and was hired to a new floor on which clinicals were taking place.
Falck's hard work was noticed by Lanier Tech CNA Program Director, Roslynn Kuznicki, who hired her to come back and work at Lanier Tech as a CNA Lab Assistant.
"The CNA Program has helped me learn more about what goes on at the basic level of nursing. I'm now trained on how to properly care for various patients. This program and Northeast Georgia's PCT Program have opened many doors for me. I'm grateful for the opportunity to come back to Lanier Tech and help students to learn about Nurse Aide Fundamentals," said Falck when asked about her Lanier Tech experience.
To learn more about Lanier Tech's CNA Program, visit the program's website at: https://www.laniertech.edu/programs/healthcare/nurse-aide/