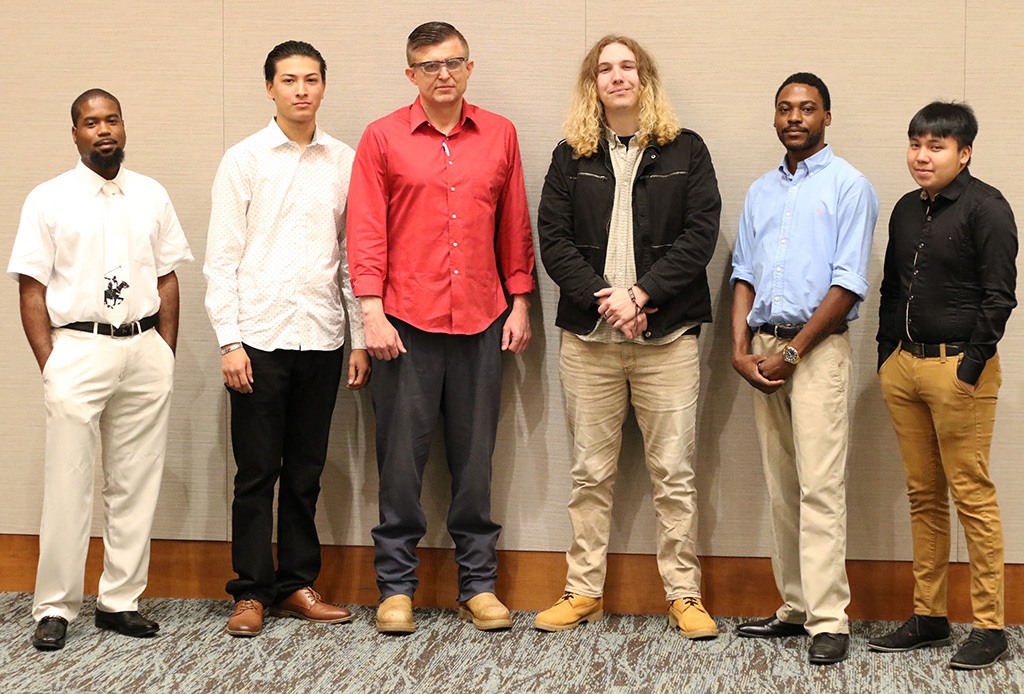 October 7, 2021
Lanier Technical College's mission of "Workforce Development" continues to be its driving force as skilled graduates enter the workforce.
The college's Economic Development Division recently completed its second Electromechanical/Ammonia Refrigeration Academy. The academy is designed to provide business and industry partners with access to entry-level Maintenance Technicians that have electrical and mechanical experience.
The academy takes a boot camp style approach to training that requires recent high school graduates to attend eight-hour courses as if they were "on-the-job".
The six most recent participants received training in various proficiencies throughout the academy such as:
Industrial Forklift Training
Introduction to Ammonia Refrigeration
Industrial Electricity/Mechanical Training
OSHA 10 General Industry Certification
Workplace Excellence Soft Skills
Overall, the academy has had great success with properly preparing students for the workforce. In 2020, all seven of the academies' graduates we're hired by one company, two of which are currently in managerial roles. This year, there were six companies ready to interview the graduates on the spot once they had received their credentials.
Lanier Technical College is proud of its continued partnership with the Georgia Poultry Federation, WorkSource Georgia Mountains, and Georgia CTAE.
Follow the link below to learn more about Lanier Tech's Economic Development Division and all of the opportunities it offers:
Getting Ahead in the 21st Century – Lanier Technical College