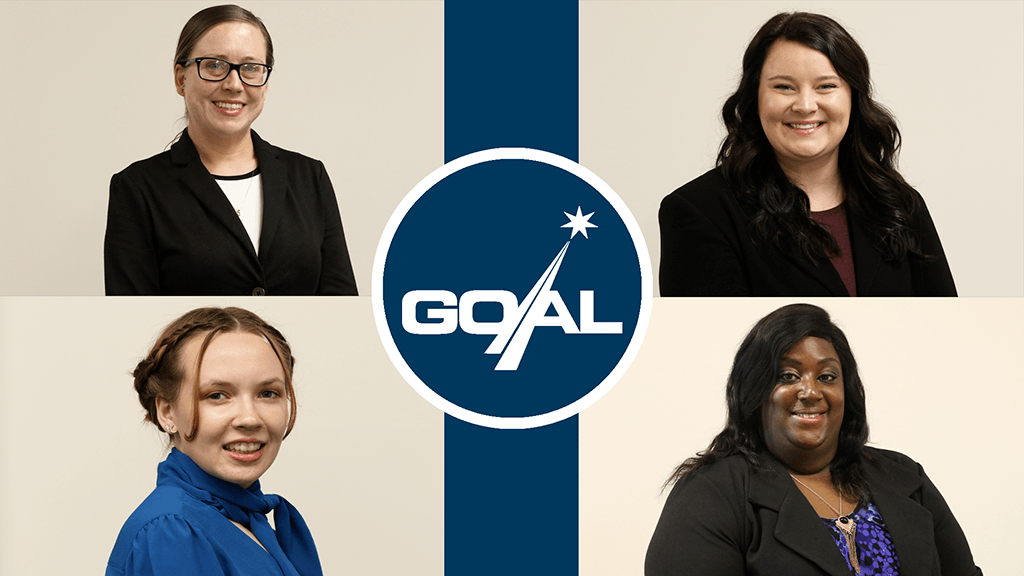 November 12, 2021
Gainesville – Instructors at Lanier Technical College have nominated several students to compete for the 2022 Georgia Occupational Award of Leadership (GOAL).
GOAL, a statewide program of the Technical College System of Georgia (TCSG), honors excellence in academics and leadership among the state's technical college students. GOAL winners are selected at each of the state's twenty-two technical colleges.
"The purpose of the GOAL program is to spotlight the outstanding achievement by students in Georgia's technical colleges and to emphasize the importance of technical education in today's global workforce," said Crowe, Career Services/GOAL Coordinator.
Chosen for recognition by their instructors are Ashton Disch, Interiors, of Ball Ground, GA; Kelsey Smith, Cosmetology, of Dawsonville, GA; Colton Ming, Drafting Technology, of Pendergrass, GA; Dennys Espinoza, Construction Management Technology, of Maysville, GA; Amber Mullinax, Cosmetology, of Gainesville, GA; Megan Delgado, Welding Technology, of Cumming, GA; Britany Parke, Criminal Justice Technology, of Gainesville, GA; and Ashley Watson, Health Information Management Technology, of Winder, GA.
A screening committee of administrators at Lanier Technical College reviewed each of the instructors' nominations and conducted personal interviews with the students to select four finalists who compete to be named Lanier Technical College's GOAL winner for 2022.
The four finalists, Amber Mullinax, Megan Delgado, Britany Parke and Ashley Watson, have taken part in a second round of interviews and evaluations by a selection committee of representatives from local business and industry. The panel has considered the students' qualities such as academic achievement, personal character, leadership abilities and enthusiasm for technical education.
Lanier Technical College's GOAL winner will be announced on Monday, November 22, 2021 and will progress to the regional competitions. Three from each of the three regions will make up the nine regional finalists, who will be named in April at the state GOAL conference in Atlanta. The nine regional finalists will then move to the state-level and compete for the title of State GOAL Winner, TCSG's Student of the Year.
ABOUT LANIER TECHNICAL COLLEGE
Lanier Technical College has a 100 percent job placement rate five out six years in a row with 100 percent in-field placement in 2020. The College offers over 50 programs of study in some of the nation's fastest-growing career fields including healthcare, energy, business and industry, and public or private service. Lanier Technical College is a Unit of the Technical College System of Georgia. For more information about Lanier Technical College, visit
www.laniertech.edu
or phone 770-533-7000.