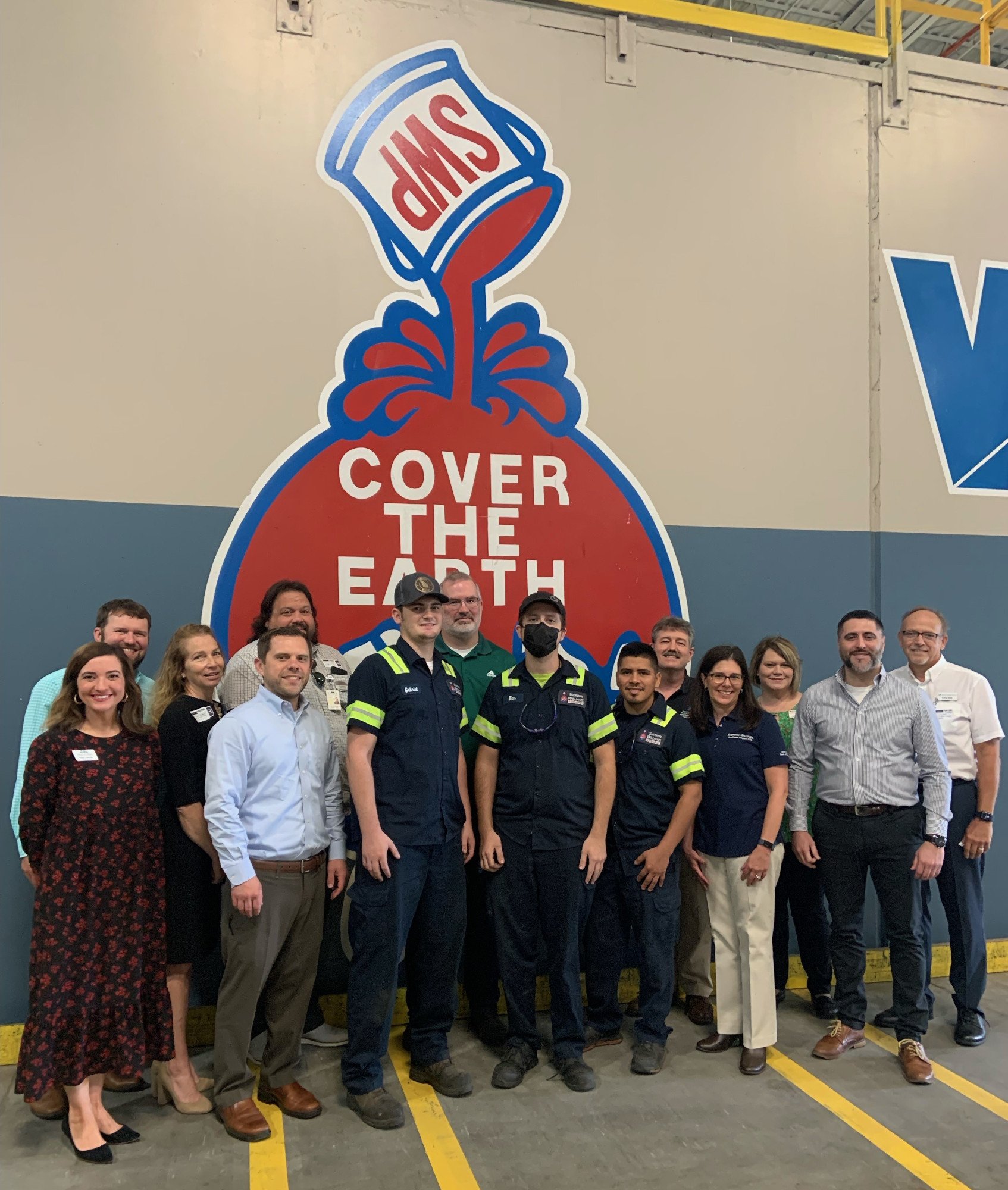 September 15, 2022
Gainesville – Three Sherwin Williams employees at their Atlanta Distribution Center answered the call when given an opportunity to participate in a two-year Industrial Maintenance Apprenticeship with Lanier Technical College. Upon completion of the apprenticeship in the Spring of 2023, Ben Bailey, Gabe Bremmer, and Jose Gonzalez will be promoted to Full-Time Maintenance Technicians.
During their On the Job Learning (OJL), the apprentices have learned how to replace cables on an Automated Sherwin Williams Distribution Machine. Maintenance of said Automated Distribution Machine is crucial to keep up with high demand.
This is one of 50 active two-year apprenticeships in the WorkSource Georgia Mountains Region 2 that covers 13 counties, all of which are supported by the Technical College System of Georgia (TCSG). All 50 apprenticeships are U.S. Department of Labor Certified.
Lanier Technical College's Director of Business and Industry Training, Cory Addison, commented on the apprentice's success

Sherwin Williams' leadership said the apprenticeship has been extremely successful for the company. The apprentices have learned advanced skills at Lanier Tech to allow them to take on individual projects that traditionally would have been contracted out. Sherwin Williams leadership also said that the training they have received has been extremely beneficial for day-to-day operations as well. All three apprentices told me they were very pleased with the programs and training received at Lanier Tech and all three are confident they will continue their education and training after they complete the two-year apprenticeship.
ABOUT LANIER TECHNICAL COLLEGE
Lanier Technical College has a 100 percent job placement rate five out seven years in a row. The College offers over 50 programs of study in some of the nation's fastest-growing career fields including healthcare, energy, business and industry, and public or private service. Lanier Technical College is a Unit of the Technical College System of Georgia. For more information about Lanier Technical College, visit www.laniertech.edu or phone 770-533-7000.