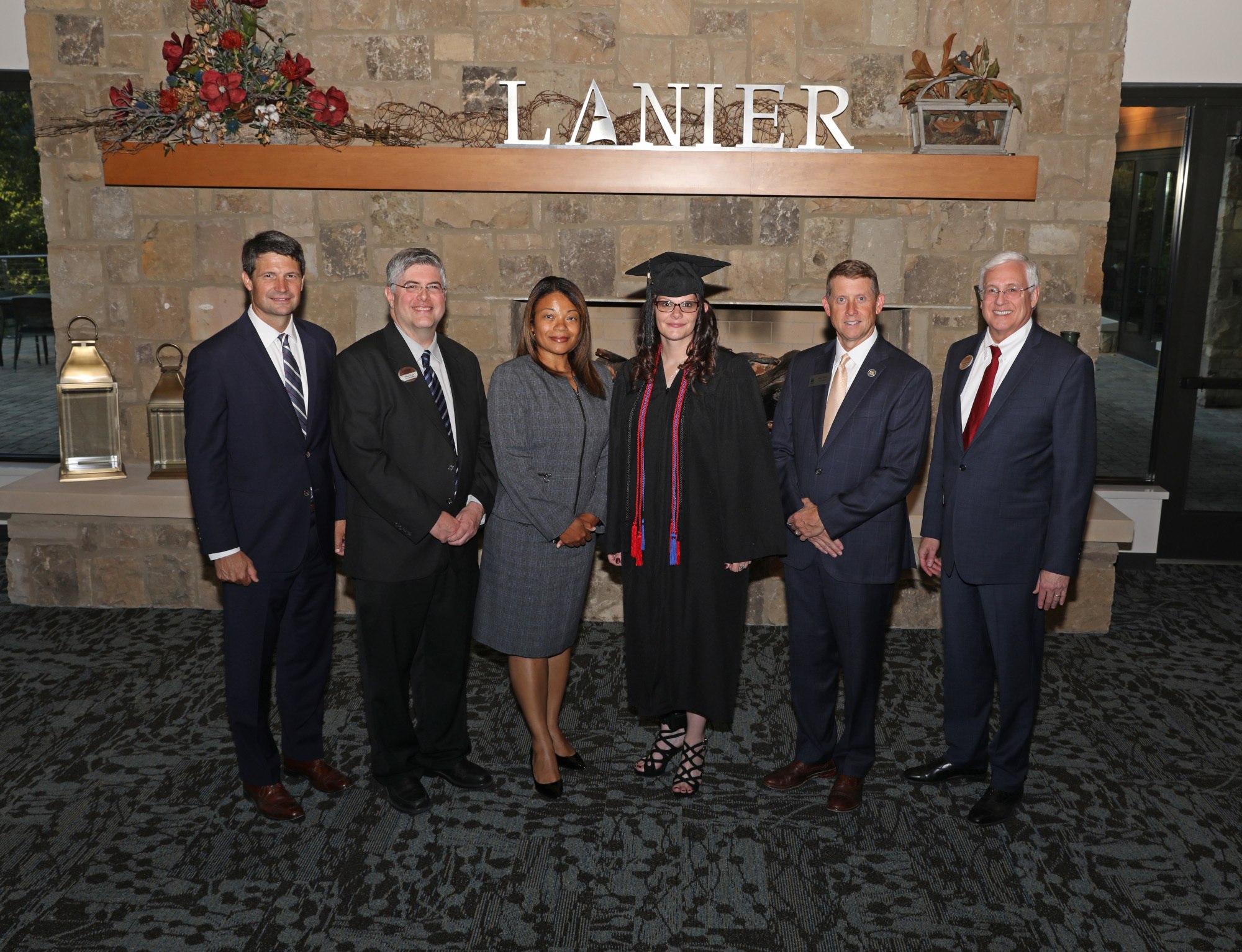 September 7, 2022
Gainesville – Lanier Technical College's Adult Education Program held an in-person graduation ceremony to honor students who have achieved their GED® or HSE (High School Equivalency) Diploma on Thursday, September 1, 2022. The heartfelt 33rd annual graduation ceremony was held at the Ramsey Conference Center.
Approximately 278 graduates have received their High School Equivalency Diploma since the last graduation ceremony in 2021. Coinciding with 2021's statistics, the service area for Lanier Tech's Adult Education Program is credited with achieving the highest amount of HSE graduates in the State of Georgia, for Fiscal Year 2022.
Leading the processional was Lanier Tech's 2023 Dinah Culbreath Wayne EAGLE (Exceptional Adult Georgian in Literacy Education) Student of the Year, Kayla Hill. Hill had this to say about her recent accomplishment, "I'm excited to say that I have been accepted into the Welding Technology Diploma program at Lanier Technical College. I started classes last week and I'm a full-time student. Earning my GED® and now starting college has changed my life".
Hill studied for her GED® exams in Barrow County. The Barrow Adult Education Center is one of 21 remote learning sites in Lanier Tech's seven-county service area. To learn more about Lanier Tech's Adult Education Program, please visit: www.laniertech.edu/adult-education or call 770-531-3367.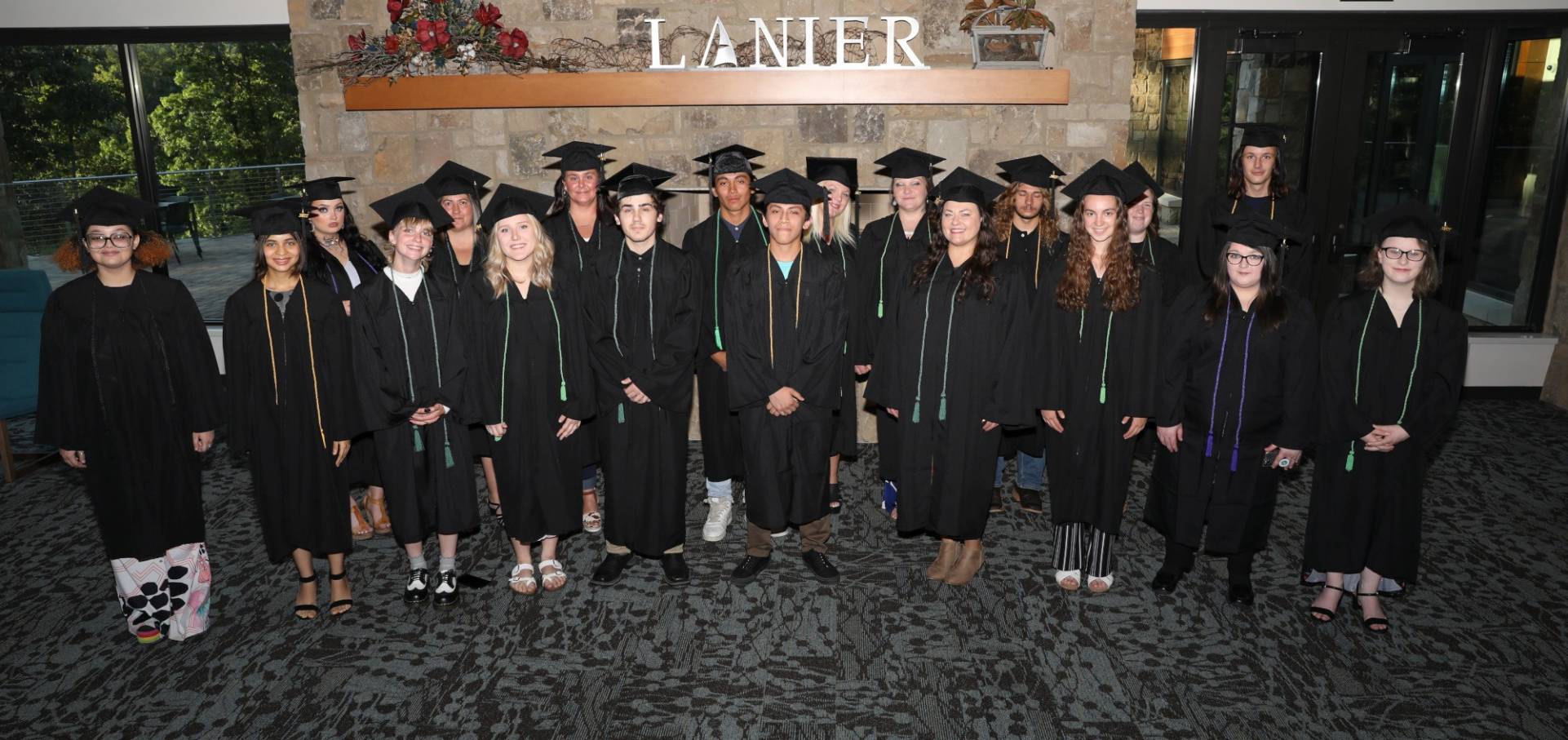 Lumpkin County Students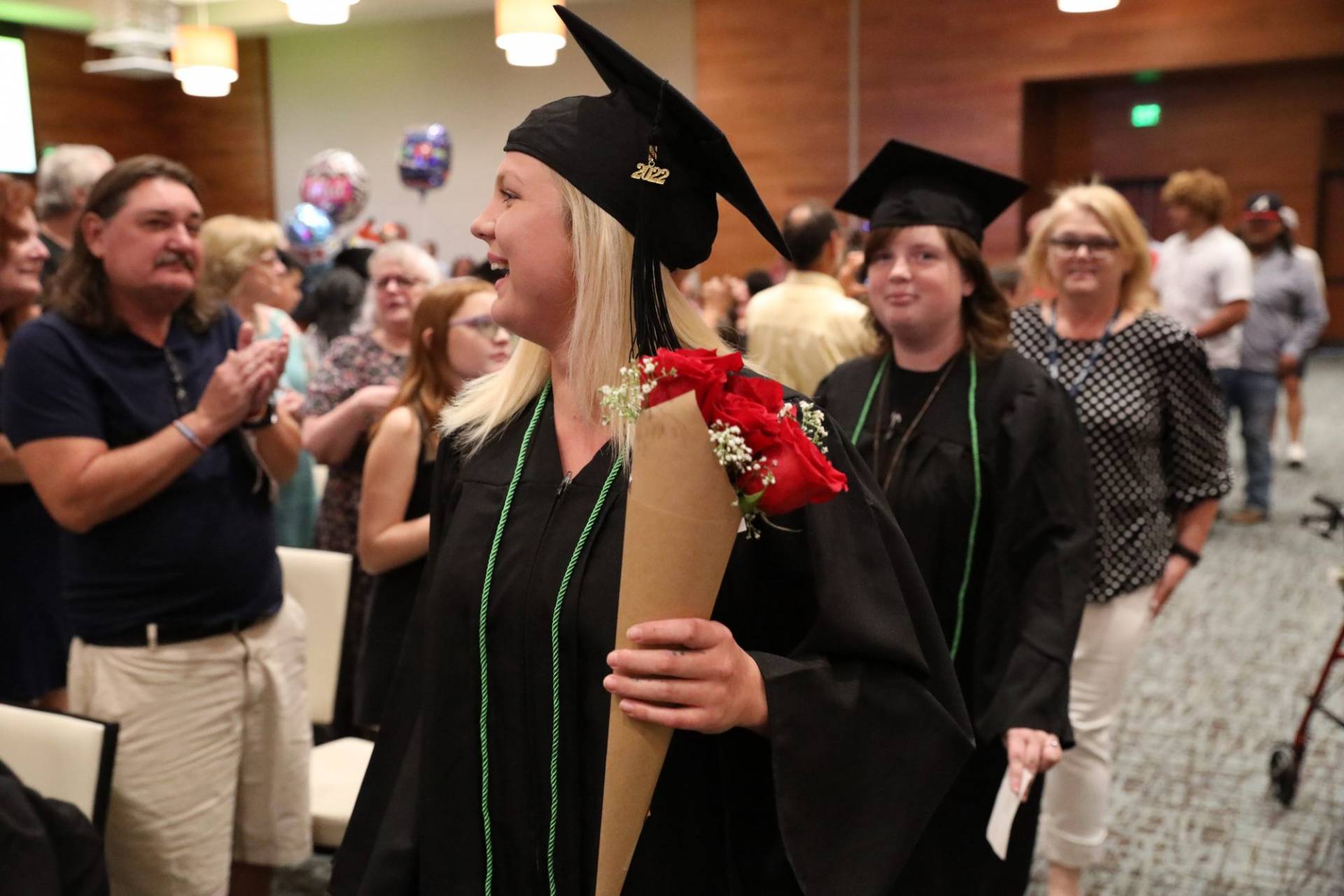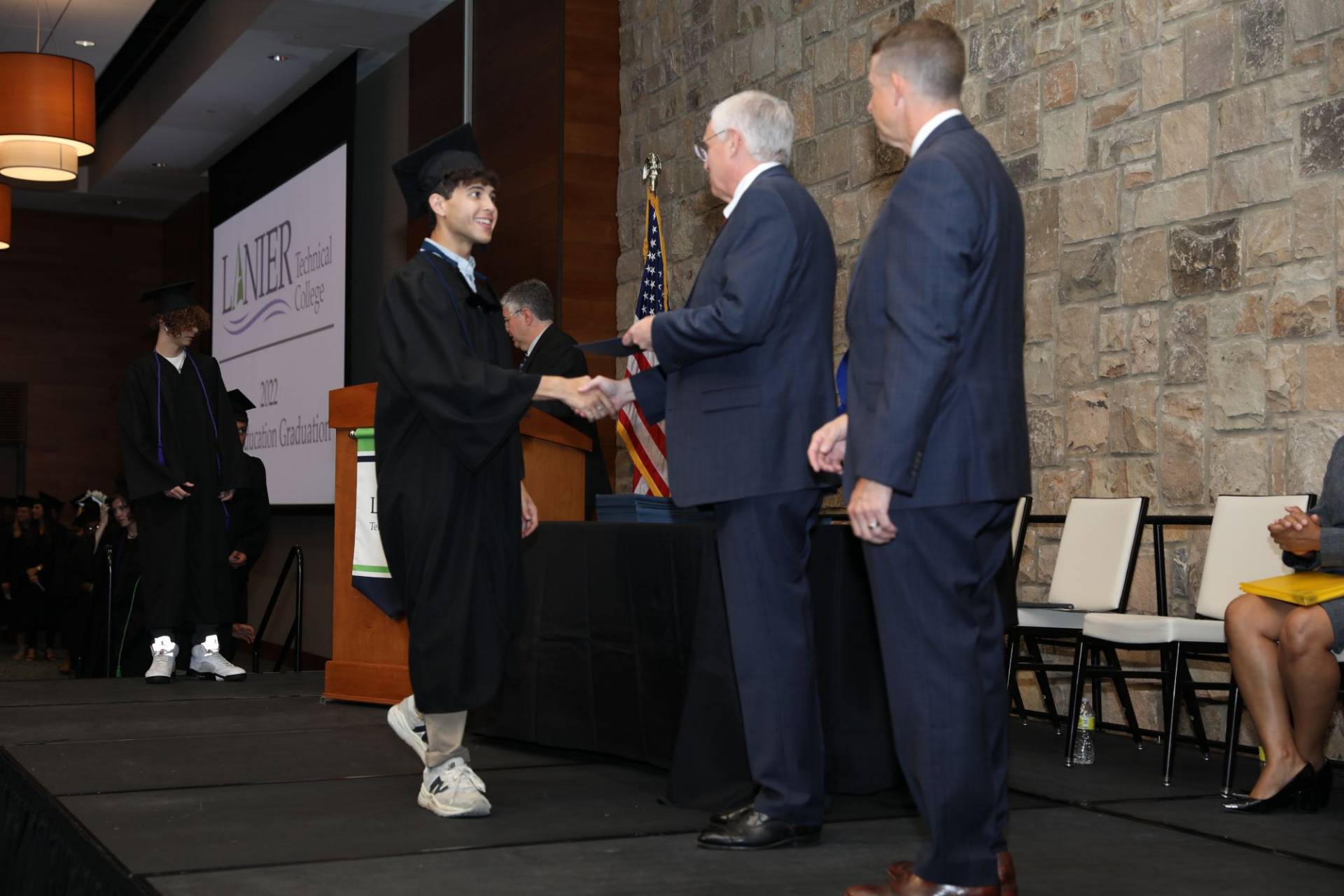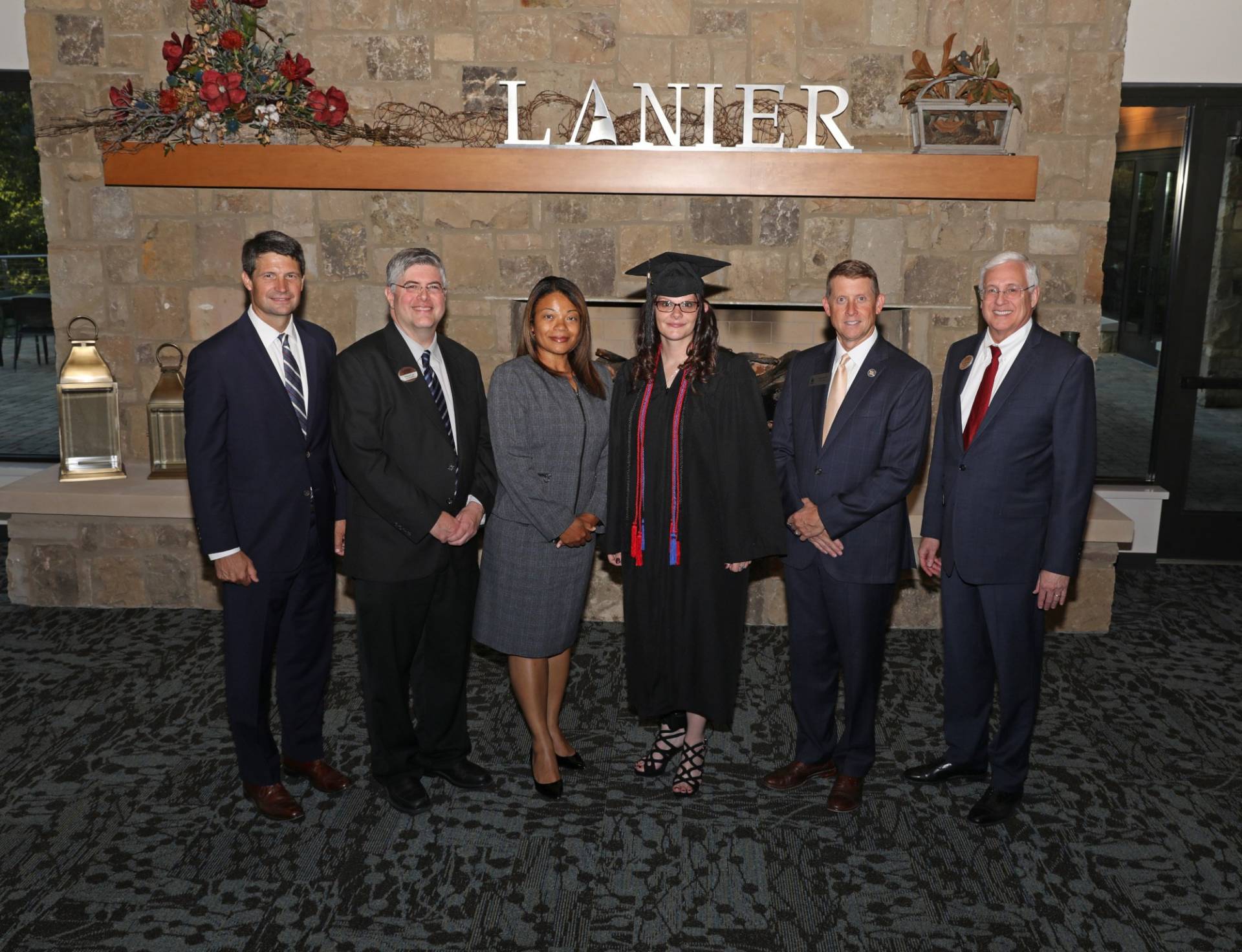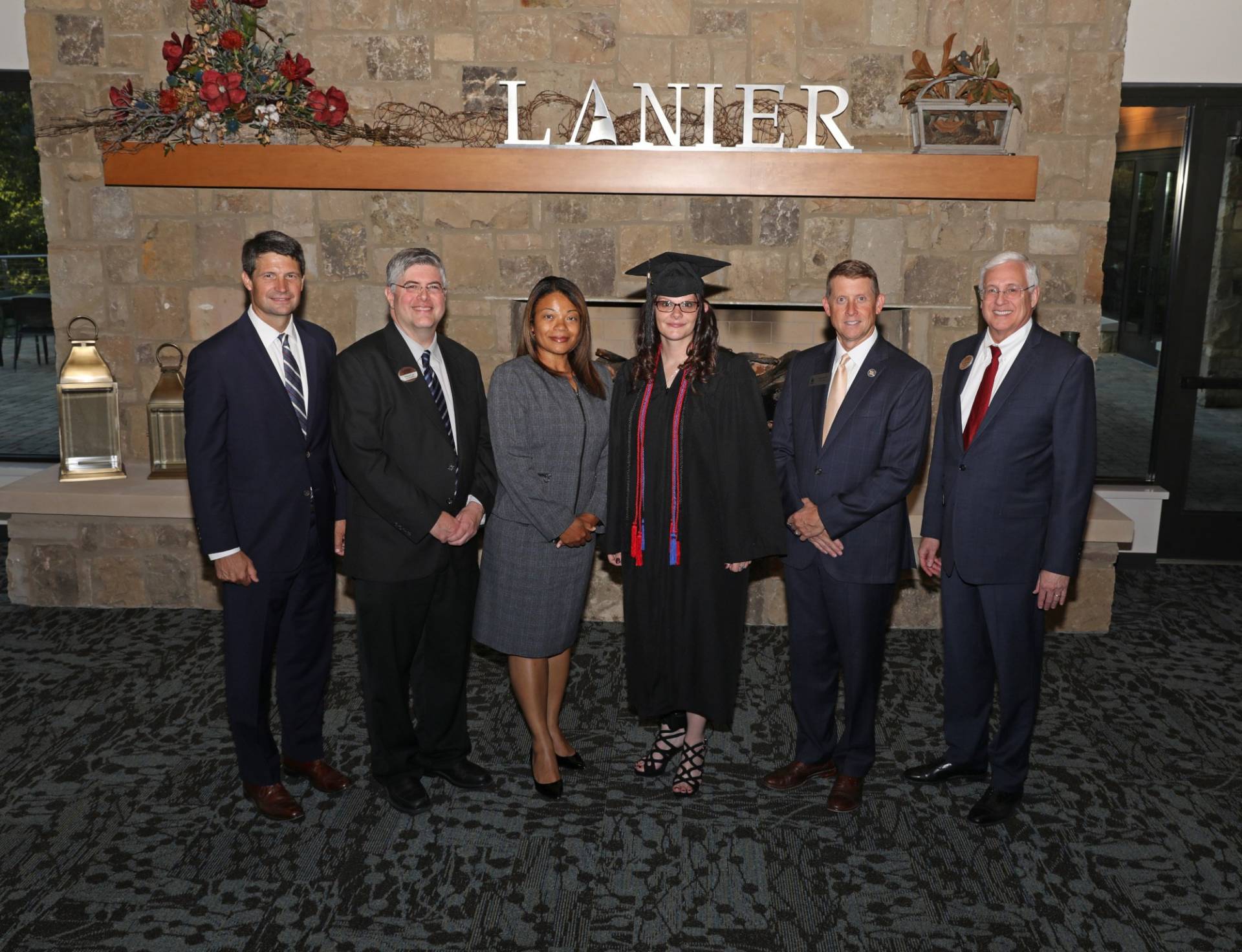 ABOUT LANIER TECHNICAL COLLEGE
Lanier Technical College has a 100 percent job placement rate five out seven years in a row. The College offers over 50 programs of study in some of the nation's fastest-growing career fields including healthcare, energy, business and industry, and public or private service. Lanier Technical College is a Unit of the Technical College System of Georgia. For more information about Lanier Technical College, visit www.laniertech.edu or phone 770-533-7000.