---
Spring Semester Orientation Sessions will be held
In-person on
Thursday, November 16, 2023
at
9:00 am and 2:00 pm
Hall - Ramsey Conference Center
Forsyth - Conference Center
Barrow - Terry England Hall Room 108
Dawson - Room 112-116
---
Introduction
Navigate your way through the orientation by selecting each item on the menu bar on the left.
When you reach the end of the orientation, answer the assessment questions, then fill out and submit the Student Enrollment Information form.
Related Links:
ADA Compliance
President's Message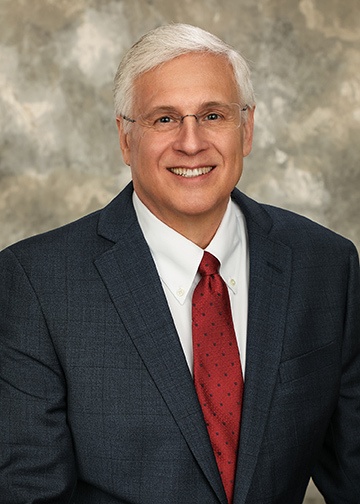 Welcome to Lanier Technical College! We take our motto "Great Careers Begin Here" very seriously and we are committed to providing excellent opportunities for our students as you work toward your educational and career goals.
Founded in 1964, Lanier Tech's mission of "workforce development" remains constant today. The College's education programs are designed to provide students with real world, hands-on learning experiences that prepare our graduates for success from day one upon beginning a new career.
First and foremost, our instructors have robust work experiences in the areas in which they teach; however, they also have the credentials needed to teach in a regionally accredited college. Our instructional labs are furnished with the same equipment our graduates will see in the workplace. We are so confident in our ability to prepare our students for the world of work that we guarantee our graduates. Additionally, students who complete an associate degree at Lanier Tech will find that many of the courses taken here will transfer to a four-year institution.
Thank you for choosing Lanier Technical College as your education partner. I hope to meet you on campus and I will be truly honored to see you at graduation.
Sincerely,
Tim McDonald
President of Lanier Technical College
Navigating the Website
My LTC
My LTC is the student hub on our website.  This is where you will find the most used links and other important information.
---
Tuition
Tuition costs vary by program. Please see the related links below to review costs by program of study.
Students must pay balances for tuition, fees, and other charges by the Tuition/Fee Payment deadline established for each semester.
Balances can be viewed and paid from your BannerWeb account or at campus locations listed below.
Tuition/fees can also be paid using a payment plan offered through NELNET Business Solutions. This plan is only available for limited times during registration periods. An enrollment fee is required for using this option. To access this payment option go to www.laniertech.edu, click on My LTC, and select "Pay Your Tuition & Fees".
If your account is not paid in full by the payment deadline, your name will be deleted from all class rosters.
For more information on fee payment and tuition balances, please contact the Business Office at: b_office@laniertech.edu.
Tuition can be paid in person at the following campus locations:
Hall Campus: Breeden-Giles Hall, Business Office Front Desk
Forsyth: Building A, Student Affairs Office
Barrow and Jackson: Front Reception Desk
Dawson: Main Office
The business office accepts cash, personal checks and credit/debit cards. Credit card and check payments can be made online by logging into BannerWeb.
---
Refund of Tuition and Fees
Students who have paid their Tuition and Fees may receive a full 100% refund of all Tuition and Fees paid provided they withdraw by the end of the third (3rd) day of the semester.
Lanier Technical College has partnered with BankMobile to deliver your financial aid refund. For more information about BankMobile, visit this link: https://bankmobiledisbursements.com/refundchoices/.
To view our institution's contract with BankMobile, click here.
---
Viewing your Schedule in BannerWeb
---
Navigating the Bookstore
---
Academic Calendar
View the Academic Calendar
---
Student Activities Calendar
View the Student Activities Calendar
---
Related Links:
Pay/View Fees
Program Costs
Tuition Information 
Warranty Policy
Account Access
(Email, Bannerweb, Blackboard, etc.)
All new students attending Lanier Technical College will receive a student email account. Please note, your email account will take 24-48 hours to be established after you have been accepted to the college.
Keep in mind that your student email account will be the main form of communication between you as a student and Lanier Technical College. Please remember to check it regularly!
---
Are you able to access your Lanier Tech student email?   
---
Are you able to access Bannerweb?
Bannerweb is where you view your profile, degree progress (DegreeWorks), add/drop classes, review your schedule, and see your grades?
---
Are you able to access Blackboard?   
---
Traveling out of the United States?   
Student Advisement
Why is advisement important?
Did you know that certain courses, or certain course formats, such as online, are offered only once per year? In other words, a course may be offered as part of a program cycle and if you miss that cycle, you must wait until the next cycle when it is offered again.
It is extremely important that you discuss with your advisor about these types of course offerings each semester to avoid unnecessary delay in your degree progress.
Student Pre-Academic Advising Checklist
Advising/Registration – How to find your advisor
If your advisor is unavailable, contact the Division Dean for your program.
If you don't know which Dean you should contact, email Megan Whitworth at mwhitworth@laniertech.edu, and she will help you.
---
Bannerweb Advanced Course Search
---
How to Register for Courses using our Mobile App
---
Have you reviewed DegreeWorks?
Note that you can click on the course number in Degree Works (i.e. MATH1101), which are links to a pop-up window displaying the course description, course pre-requisites, course registration number (CRN), course sections being offered. This is a very helpful feature to help you select courses to register for the semester.
How to do a What-If in DegreeWorks
If you are interested in seeing what your DegreeWorks would look like with a different major, use the What-If feature. This option is helpful if you are completing the pre-requisites in the Interdisciplinary Studies or Healthcare Assistant and waiting to apply to one of the selective admissions programs such as Dental Hygiene or one of our nursing programs. It's also helpful if you are considering changing your major and would like to see what that looks like for you.
How to navigate the NEW DegreeWorks
DegreeWorks is getting an updated look! Check above to see how to navigate through the new page.
---
Dropping and Adding Classes
Drop/Add Period
Through the end of the third instructional day of the semester, a student may add courses if there is space available. Through the end of the third instructional day of the semester, a student may also drop a course from an already existing schedule, and no grade will appear on the student's official academic record. An instructional day is based on the academic calendar, not a student's individual schedule. For example, if the term begins on a Monday, the Drop/Add period is Monday-Wednesday even if a student's first class does not meet until Tuesday. The college Academic Calendar indicates the Drop/Add Period each semester. This deadline is strictly enforced. Students may drop courses online via Bannerweb.
No Harm/No Foul Period
A student who drops a course before the end of the third instructional day will be due a refund (see Institutional Refund Policy). Note: An instructional day is based on the academic calendar, not an individual student's schedule. For the purpose of refund calculations, the first day of the semester is considered to be the official first day of class as indicated on the college calendar. The college Academic Calendar indicates the last eligible date for refunds each semester.
No Show Policy for Attendance
Any student who does not physically attend the scheduled class meeting for an on-campus class or complete an academic assignment during the three (3) calendar day drop/add period for an online class will be considered a No Show.
Reinstatement Procedure
To be reinstated, a student will need to contact his/her instructors. Be aware that the classes you wish to re-enter may no longer have seats available. The late registration fee of $45 may be applied.
Withdrawing After the 3rd Day
Each semester, students' class schedules become official upon payment of required tuition and fees (either by the student or by the award of financial aid). Students who drop a course during the drop/add period will be removed from the class roster, and the course will not be reflected on the student's academic record. The College issues a 100% refund for classes dropped during the drop/add period of the term.
Thereafter, students may officially self-withdraw using BannerWeb from any or all classes on their schedule through the final class day (before the final exam period) of each term or part of term for which the student is registered and receive a "W" for the class. The "W" grade is not computed in the student's grade point average but does count as attempted hours for the term when determining financial aid eligibility. There is no refund for classes from which the student withdrew after the drop/add period. The drop/add period and final class day for each term or part of term are indicated on the academic calendar available at Academic Calendar – Lanier Technical College.
No withdrawals will be processed after the "W" period ends. Students who do not officially withdraw from classes will be assigned grades earned.
Questions? email: registrar@laniertech.edu
Financial Aid
The Office of Financial Aid can assist you with:
Financial Aid eligibility
Application assistance for FAFSA and HOPE
Effects of Dropping Courses on your Financial Aid awards
Purchasing books using your Financial Aid
Work Study Inquiries
Veteran's Assistance—For information regarding Veteran's assistance, please contact the VA Certifying Official at va@laniertech.edu or 770-533-7058.
---
There are several types of Financial Aid that can be used at LTC:
Pell Grant is a federal need-based grant that does not have to be repaid. Any remaining funds that a student is eligible for will be disbursed to the student between the fourth and sixth week of the academic term.
Hope Scholarship is state aid awarded to Georgia residents in an associate degree program who are academically HOPE scholarship eligible. This aid covers a portion of tuition.
Hope Grant is state aid awarded to Georgia residents in a diploma or certificate program. This aid covers a portion of tuition.
Hope Career Grant  is available to HOPE Grant-qualified students who enroll in select majors specifically aligned with industries in which there are more jobs available in Georgia than there are skilled workers to fill them. These industries have been identified as strategically important to the state's economic growth.
Zell Miller Grant is state aid awarded to Georgia residents in a diploma or certificate program who maintain a 3.5 or better Hope Grant PAID GPA. This aid covers 100 % of tuition.
Zell Miller Scholarship is state aid awarded to Georgia residents in an associate degree program who are academically Zell Miller scholarship eligible. This aid covers all tuition.
Private loans are offered through FASTChoice. Please click here for more information.
---
Financial Aid Facts:
Students who are eligible for financial aid will have funds posted to their account within 48 hours of registration.
Check your BannerWeb account to verify that funds have posted. Directions for Accessing Financial Aid Account via BannerWeb is available on the Financial Aid page of the college website.
HOPE Grant recipients in Certificate and Diploma programs must maintain a cumulative 2.0 GPA or "C" average.
HOPE Scholarship recipients in Associate Degree programs must maintain a HOPE GPA of 3.0 or "B" average.
Financial Aid recipients must adhere to the Financial Aid Satisfactory Academic Progress Policy listed in the Catalog and Student Handbook.
Students receiving HOPE Scholarship or HOPE Grant funds may receive HOPE for a limited number of credit hours. The HOPE grant cap is 63 semester hours and the HOPE Scholarship/HOPE Grant cap is 127 combined paid semester hours.
HOPE Scholarship and HOPE Grant recipients are responsible for monitoring their HOPE paid hours at www.gafutures.org/ or by consulting your Financial Aid representative.
Withdrawing from courses may affect your financial aid eligibility.
---
Related Links:
Types of Financial Aid
Financial Aid FAQ's
Navigating Financial Aid
Financial Literacy
---
Contact:
Email: financial_aid@laniertech.edu
Phone: 770-533-7058
Attending Your Classes
Blackboard – All classes use Blackboard to deliver course content, whether Online, face-to-face, or hybrid of the two. Learn how to navigate Blackboard before classes begin
Blackboard Orientation – While you wait for your classes to begin, you can familiarize yourself with Blackboard by completing the Blackboard Orientation
Technical Requirements

Ensure you have access to a computer with Internet and that meets the minimum Computer Needs for online courses.  
---
Locating your Class Schedule
---
Locating your Books
---
Navigating your Campus/Finding Your Classroom
Hall and Forsyth Campuses have multiple buildings.  Look at the Campus Maps to locate the building.  Once inside the building at any campus, follow the signs to locate your classroom number.
Remember to plan extra time for parking and locating your classroom during the first week
---
Additional Services
Student Services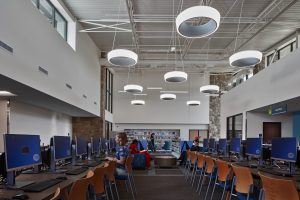 The library offers a variety of resources to students to assist them with their academic and research needs. These include databases through GALILEO (Georgia Library Learning Online) such as Films on Demand, eBooks on EBSCOHost, and Learning Express. The library also provides research guides for both classes and areas of study offered at Lanier Tech. These guides list specific resources for individual subjects, making it easier for students to find what they need. Librarians are also on hand to assist students with their research projects and citation questions, and can be contacted either by phone, email, or chat.
---
Disability Services is dedicated to providing an equal opportunity to participate in curriculum, programs, and activities. The Coordinator of Disability Services is the primary contact for all Lanier Tech students with disabilities. Under the Americans with Disabilities Act and Section 504 of the Rehabilitation Act, Disability Services will work to accommodate those students who are significantly impacted by a condition that is considered disabling, including learning disabilities, physical disabilities, and psychiatric disorders.
In order to establish eligibility for accommodations, students must contact the Coordinator of Disability Services. The student is responsible for requesting services.
To request accommodations, for more information, to make an appointment, and more visit the Disabilities Services webpage.
---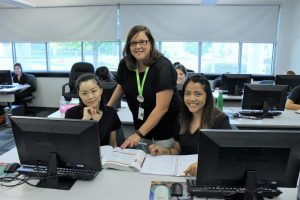 The Office of Student Navigation serves as a liaison between Academic Affairs and Student Affairs. The Student Navigator communicates with students, faculty and faculty advisors to promote retention and student success.
The Student Navigator works as an academic mentor providing students with study skills, and time management techniques, as well as assistance in navigating the college. The program is designed to assist students who are experiencing difficulties in class, being excessively absent from class or experiencing other problems that may affect academic performance.
For more information and to make an appointment visit the Academic Support/Student Navigator page.
---
The Student Success Center offers free tutoring in Anatomy & Physiology, Chemistry, COMP 1000, Library, Math, Physics, Psychology, and Writing. Students can now make an online or face-to-face appointment to meet with a librarian..
Our goal is to help you become successful or more successful in your classes.
Tutoring is offered face-to-face and an interactive online format, and the tutoring times are designed to accommodate students' schedules.  There are many sessions in which to choose beginning on Monday mornings and ending on Saturday afternoons. Pick the day, time, and tutor that fits your needs.
LTC Student Success Center
Free Tutoring!
Face to Face and Online!
Visit the Student Success Center webpage.
Anatomy & Physiology
Chemistry
COMP 1000
Library
Math
Physics
Psychology
Writing
---
The Office of Special Populations provides assurances that individuals who are members of Special Populations will be provided with community and counseling resources and equal access to recruitment, enrollment, and the full range of technical education programs and activities.
Who are Special Populations Students?
individuals from economically disadvantaged families, including low-income youth and adults
individuals preparing for non-traditional fields
single parents
out-of-workforce individuals
English learners
homeless individuals
youth who are in, or have aged out of, the foster care system; and
youth with parents on active duty in the armed forces
For more information about Special Populations, visit the Special Populations webpage.
---
Student Activities and Campus Life
The Office of Campus Life provides opportunities for students to become active members of their college community and meet other students with similar interests. Campus Life strives to enhance students' educational experiences outside of the classroom through offering many entertaining and educational events such as:
Social Activities and Events
Lunch and Learn Workshops
Leadership Opportunities
Involvement in Various LTC Student Clubs
Check the Student Activities Calendar to stay informed on upcoming events.
Student Club options are always expanding as students continue to take an active part in their college experience and request clubs in which they have an interest.   LTC currently offers the following Student Clubs:
LTC Clubs
ASN Student Leadership
Club HIP
GOAL
Interiors Club
Lanier Motorsports Club
Martial Arts Club
National Technical Honor Society (NTHS)
Radiology Club
SkillsUSA/VICA
The Student Dental Hygienist Association (SADHA)
Student Government Association (SGA)
The Veteran's Club
For more information on LTC Clubs or other Campus Life activities, please contact the Student Life Coordinator: Megan Whitworth (mwhitworth@laniertech.edu).
---
The bookstore is located at the Hall, Forsyth, and Barrow Campuses. The Barrow and Dawson bookstores have limited hours. The Jackson Campus does not have a bookstore, so students should purchase books from the campus closest to them, which is normally the Hall Campus. Please note that not all campuses carry the same textbooks. Check book availability on the bookstore website.
Books can also be ordered through the Online bookstore for delivery to your home. See the link below. Please note that some items, such as Cosmetology Kits or Hair Design Kits cannot be shipped and must be purchased on campus.
When visiting a campus bookstore, please follow the current LTC guidelines for social distancing and personal protection, including face masks, and be prepared for occupancy limitations, which differ on each campus based on the size of the bookstore.
Pell funds and other Financial Aid funds are normally available to use the first day of each semester. Financial Aid availability will be posted on bookstore.laniertech.edu and on social media and cannot be used until available.
The bookstore buys back textbooks year-round at the Hall Campus only, and dates for other campuses will be advertised as they happen.
The bookstore accepts all major credit cards, debit cards, cash and checks. Refunds for purchases by check are subject to a two week waiting period. Remember to bring your class schedule and student ID card with you when you purchase your books.
---
Career Services offers career exploration assessments and coaching to assist students in identifying potential career directions and in selecting a program of study. We also offer resume preparation assistance and critiques, job search assistance and mock interviews. Additionally, we hold workshops each semester on career related topics such as resume and cover letter writing, dressing for success, and interview skills.
For appointments, assessments, or more information, visit the Career Services webpage.
---
---
ESPYR is Lanier Technical College's Student Assistance Program. The services are free for students to utilize.
For more information, visit: https://www.laniertech.edu/student-affairs/special-populations/espyr-counseling-services/
Safety and Security
Please remember to lock up your vehicle and secure your personal belongings while on campus! Lanier Technical College is not responsible for lost or stolen items. Please report any suspicious activity to your campus security officer or Student Affairs office.
Please note that only current Lanier Technical College Students are allowed in classrooms without approval from the Vice President of Academic Affairs or the Vice President for Student Affairs. We regret to inform you that all persons under the age of 15 must be accompanied by an adult at all times when on campus and are not permitted in class.
---
Student Identification and Parking:
All students are required to display a parking tag on their vehicles when on campus. These can be obtained during Registration day along with your Student ID. Students should be careful to park only in spaces that are unmarked, not in Visitor or Staff/Reserved spaces.
Students are also required to have a current photo ID. You will need an ID to:
Check out books in the library
Purchase books in the Bookstore
Get discounts at area restaurants and stores
---
Emergency School Closing Information:
In the event that Lanier Technical College will need to close due to weather conditions or any other potential, developing, or existing emergencies, please opt-in to Lanier Technical College Alert System to receive a text or email. This will be for emergency use only. You must sign up to opt-in in order to receive alerts. You can opt-out at any time.
Lanier Technical College will also advertise any emergency campus closings on most local television stations. If school is closed for day classes, it is also closed for evening classes.
---
Code of Conduct:
It is your responsibility to be aware of and abide by the Code of Conduct in the Catalog and Student Handbook.
---
The Lanier Technical College Police Department is a full-service, professional law enforcement agency that is committed to providing a safe and secure educational environment for students, staff, faculty, and visitors. The Police Department is dedicated to the Community Policing Philosophy; providing pro-active service through inter-departmental and inter-agency collaboration to meet the ever-changing needs of the college community. We welcome input from the college community regarding security issues, needs, and concerns, and pledge to work as partners with the college community to provide quality police and security services.
For your safety, the Lanier Technical College Police Department utilizes sophisticated electronic technology to monitor activity on our campuses. Campuses are monitored by modern surveillance camera systems, emergency call boxes are located in parking areas, and doors are electronically locked and monitored. Police officers patrol each campus and investigate reported crimes.
---
Campus Carry Act:
Must be 21 or over (unless an active military member)
Applies only to handguns
Must have valid GA Weapons Carry License or a weapons carry license or permit from a reciprocal state provided that the licensed carrier is not a GA resident.
Locations prohibited:

College or Career Academies (LCCA or Early College)
Classes with Dual Enrollment students
Faculty/ Staff and/or administrative offices
Rooms where disciplinary hearings are conducted

Must be concealed (carried in such a fashion it does not actively solicit the attention of others /not openly or intentionally displayed. Substantially covered by an article of clothing or carried in a bag of nondescript nature.
It is incumbent upon the weapons carry license holder to know the law and follow it at all times.
It is the responsibility of the license holder/gun owner to ensure that they have received gun safety training on proper loading, use and carry (including concealed carry) of a firearm. LTC police will not provide firearms training.
Active shooter training is provided to all students and employees. In the event of an active shooter type occurrence, police will respond with the intent of locating and stopping the threat. It is the responsibility of the licensed carrier to clearly identify themselves and immediately obey all instructions given by law enforcement.
---
Related Links:
Student Code of Conduct
FERPA/Directory Information
Title IX